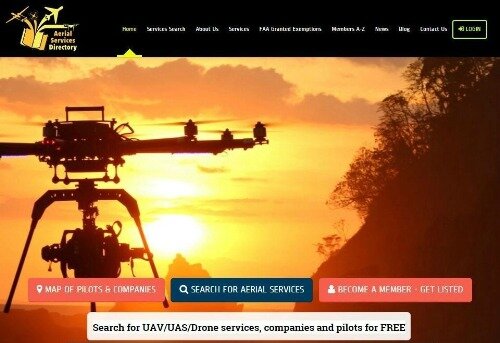 Texas-based Aerial Services Directory has launched a website for companies and consumers to connect regarding unmanned aerial systems (UAS) manufacturers, services and pilots. Owner Dan Marsh notes that a directory search is free for all visitors, and the website does not ask for personal information.
So far, Aerial Services Directory has more than 100 categories to choose. The company says the website is designed to be user friendly and includes two search methods:
1) Simply click the button on the home page titled "Map of Pilots & Companies" to locate a pin on the map near you, then open it up; and
2) From the home page, click on "Search for Aerial Services" for a more comprehensive search. Enter your state or province you are looking for services in and start checking the boxes of things most important to you. Aerial Services Directory says the results are tailored to the specific search categories checked.