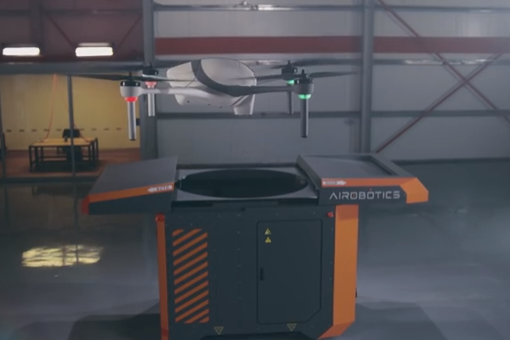 Airobotics' fully automated, industrial-grade drone platform will soon be deployed by South32, an Australian mining and metals company, to conduct surveying and mapping at its Worsley Alumina operation.
The platform comprises a drone, an automated base station and cloud-based software. The aircraft automatically launches from the base station, called the Airbase, and it is sent on a pre-programmed or on-demand mission to collect aerial data. Once a mission is complete, the drone returns to the Airbase, where a robotic arm replaces its battery and payload before deploying the next mission.
Airobotics' Optimus drone is capable of flying 30-minute missions while carrying a one-kilogram, mission-specific payload.
"The launch of Airobotics' automated drone platform marks an important milestone, being one of the first deployments for Airobotics in Australia," comments Ran Krauss, co-founder and CEO of the company.
Airobotics says it is in the process of obtaining a remote operator's certificate from Australia's aviation authority. It already has Federal Aviation Administration authority to commercially fly in the U.S., as well as a commercial license in Israel, where the company is based.