Twenty high school students recently attended the second annual Texas A&M University-Corpus Christi Unmanned Aircraft Systems (UAS) Summer Institute, held July 25-29 at the Island University.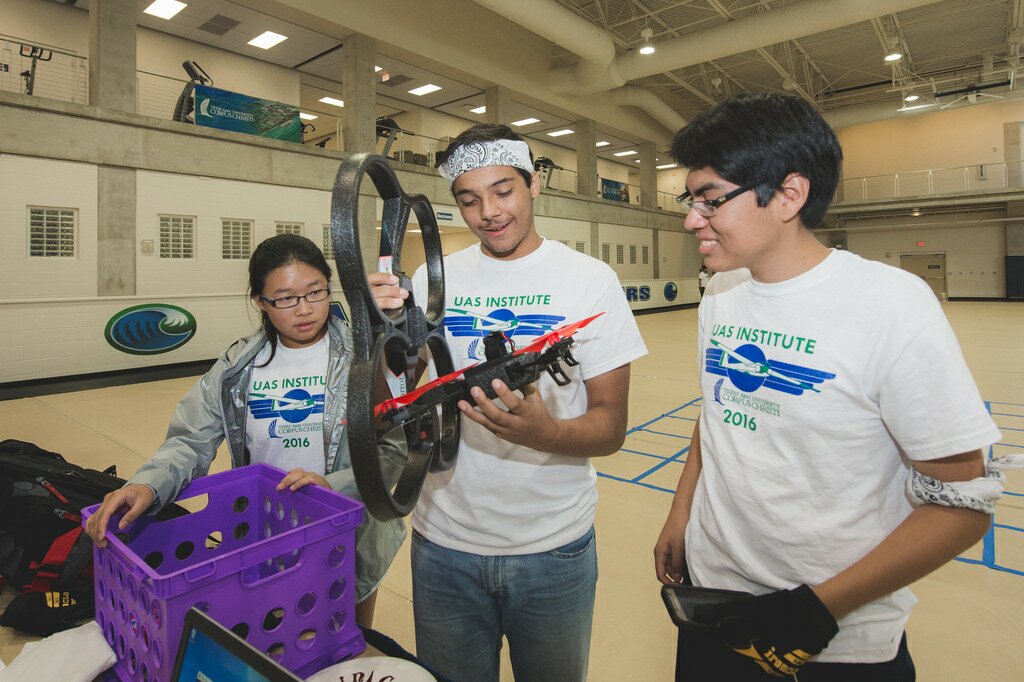 The camp was hosted by the College of Science and Engineering and the Division of Research, Commercialization and Outreach. Texas A&M University-Corpus Christi is home to one of the six Federal Aviation Administration UAS test sites.
The UAS Summer Institute offers students an introduction to UAS engineering concepts and applications, sensor equipment, software, and operation. In addition to hands-on activities, the institute featured lectures, tours of the university's UAS facilities, a tour of the Customs and Border Protection Predator operation at NAS Corpus Christi, a final competition, and a graduation ceremony.
"The technology is really advanced, so I was surprised that we get to be so hands-on," notes Kimberly Tse of James Madison High School in San Antonio. "Being able to learn from the engineers at [Texas A&M's Innovation in Computing Research Labs] has really helped me to expand my knowledge and given me some insight into the university."
The curriculum of the institute is based on learning to operate and program the Parrot AR.Drone 2.0.
"From the first day of camp, team leaders assured us it was okay to ask questions and reminded us that we're here to learn and have fun," adds Jorge Valadez, a student at Corpus Christi Collegiate High School. "They have definitely inspired me to keep working and pursue programming on my own."
The students were guided by Texas A&M-Corpus Christi staff and camp directors Burak Ersoy, instructor of computer science and Dr. David Bridges, associate professor and chair of the department of engineering and director of the UAS program.
Bridges says the camp has also acted as a recruiting tool: Two of the campers who attended the institute last year will be starting classes at A&M-Corpus Christi this fall.