PrecisionHawk, a terrestrial data acquisition and analysis company, and Skyward, a provider of an operations management platform for commercial drones, have come together to provide what they say is a full-service drone platform for commercial customers.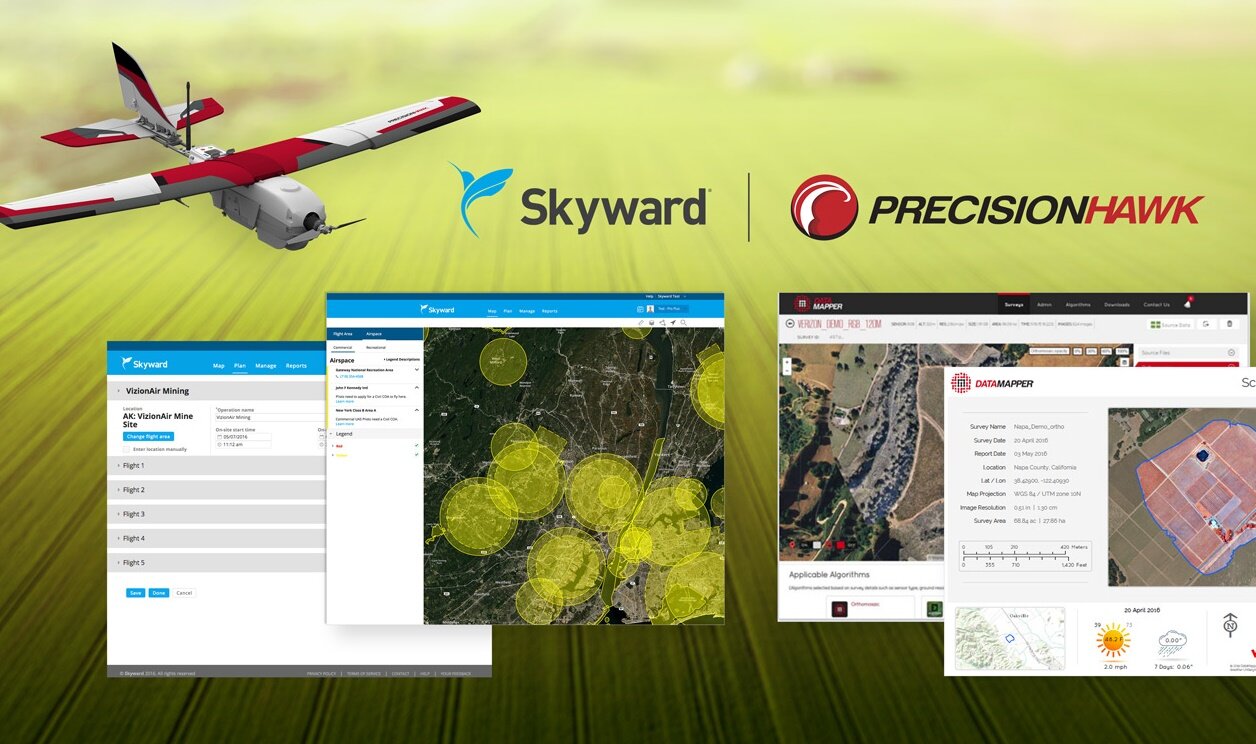 According to a joint press release from the companies, the partnership will offer a complete package of technology tools to increase efficiency across the commercial drone market: i.e., a one-stop shop for customers to plan, map, manage and analyze their assets using a drone platform.
"Drone operators need resources to efficiently manage fleets and get accurate airspace intelligence," comments Jonathan Evans, CEO of Skyward. "This partnership builds on the robustness of the existing PrecisionHawk platform."
The partnership includes three components:
1) The integration of Skyward's flight operations system with the Lancaster drone, the DJI-PH Smarter Farming package and Precisionhawk's DataMapper;
2) The integration of Skyward's airspace intelligence tools with PrecisionHawk's LATAS safety platform; and
3) Access to an end-to-end commercial platform – from planning to aerial data collection to analysis.
"This partnership with Skyward allows us to provide a complete commercial drone offering to the market," adds Christopher Dean, co-founder and president of PrecisionHawk. "We are excited to partner with Skyward and bring this holistic offering to our customer base."