Kansas State University's Polytechnic Campus has joined with a Kansas-based company to launch three technology competitions, including one to find ways of improving the safety of drones.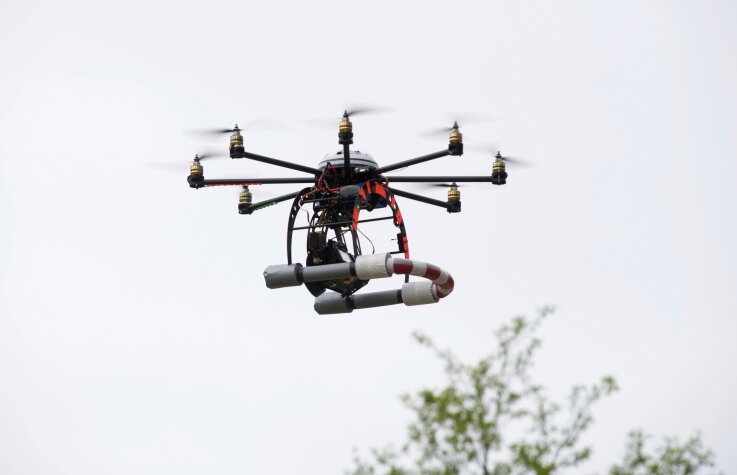 Kansas State Polytechnic says it is working with HiddenGenius.com, an online community that creates competitions to develop technologies that improve the world. The other two competitions seek to help pilots pass their color vision test and aid NASA's search to find life in the solar system.
The work by HiddenGenius.com and its CEO, Trevor McKeeman, is being supported by Kansas State University through the Institute for Commercialization.
According to the university, HiddenGenius.com essentially allows people to spark an online competition for a technology they would like to see developed; sponsors who like the idea provide money to fund the competition prize.
Ultimately, companies compete to deliver the technology. The winning company receives the sponsors' prize money and recognition by media and customers, says McKeeman.
One competition, "Drone Sense and Avoid," seeks to develop technology that will reduce the risk of a collision between an unmanned aircraft system and a light aircraft.
"We have visited with many of the top minds in the drone industry, NASA, Federal Aviation Administration, pilot organizations, drone operators and companies wanting to use drones beyond line of sight," McKeeman says.
Kurt Barnhart, associate dean of research and executive director of the Applied Aviation Research Center at Kansas State Polytechnic, says this competition addresses one of the main remaining technical challenges to fully integrating UAS into national airspace, including for companies such as Amazon and Google, which have concepts of using drones to deliver products to consumers.
"Solving that piece is huge for many stakeholders," Barnhart says.