Yuneec International has added a GoPro-enabled model, the Typhoon G, to its Typhoon family of unmanned aircraft systems (UAS).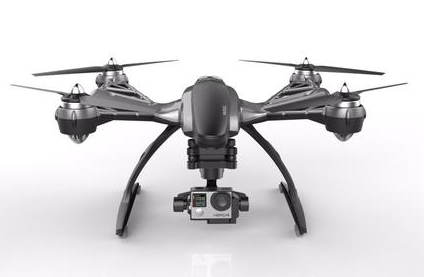 The Typhoon G, for a suggested retail price of $999.99, comes ready-to-fly with an ST10+ ground station, a handheld SteadyGrip for stable ground footage, a battery and a smart charger.
The aircraft has several smart features that ensure safety and ease of use, including geo-fencing, speed control, dynamic return to home, follow me and watch me.
The new GB203 three-axis, self-stabilizing gimbal is designed especially for the GoPro Hero3 and above. It can be mounted on the Typhoon multicopter and on the SteadyGrip ground handle – a device that ensures ground shots are as smooth as those taken from the air.
During flight, real-time image transmission is achieved with the included MK58 digital video downlink module and can be viewed on the ST10+ ground station. The SteadyGrip uses up to a 6.4-inch mobile device as a display and features camera pitch control for precise camera-angle control on the go.
"We believe the Typhoon G will be the aerial and ground imaging solution of choice for GoPro enthusiasts because it provides the most stable imaging available," states Tian Yu, CEO of Yuneec USA.