FAA's Working Group on UAS Gains New Member
in Content > Policy and Regulations

The Federal Aviation Administration's (FAA) working group on unmanned aerial systems (UAS) has selected a new member:
MAPPS
, a national association of private-sector geospatial firms.
MAPPS says it is the only representative of the geospatial, aerial survey and remote sensing community on the committee.  
"The geospatial community has been safely flying aircraft for decades and understands the safety implications of introducing a new technology in the national airspace," comments John Palatiello, MAPPS' executive director, who will sit on the committee. "Our members see a great opportunity to utilize UAS to provide new geospatial data and applications benefiting the citizens of the United States."  
The Aviation Rulemaking Committee Beyond Visual Line of Sight user working group held its first meeting on Sept. 12. The FAA has tasked the committee to provide input from users or potential users of UAS on immediate, near and long-term issues for integrating UAS into the national airspace system.
The committee is co-chaired by Michael Toscano from the Association for Unmanned Vehicle Systems International, Melissa Rudinger from the Aircraft Owners and Pilots Association, and Mark Reed from the Air Line Pilots Association.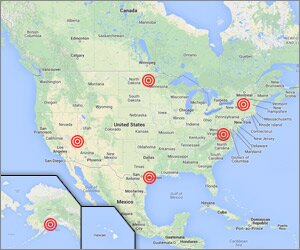 International law firm McKenna Long & Aldridge LLP, on behalf of members of its UAS Advisory Group, is pursuing regulatory preemption for the use [...]
Read More
The National Weather Service (NWS) has deployed an unmanned aerial vehicle (UAV) to more easily evaluate the damage following a recent tornado in Kentucky. [...]
Read More
While the blossoming world of unmanned aerial systems (UAS) is making its mark around the globe, the U.S. is lagging behind without a regulatory [...]
Read More