On Oct. 13-14, nearly 200 people attended the second annual Cape May, N.J., UAS Conference, hosted by the Delaware River and Bay Authority (DRBA), Cape May County and the Association for Unmanned Vehicle Systems International's Liberty Chapter.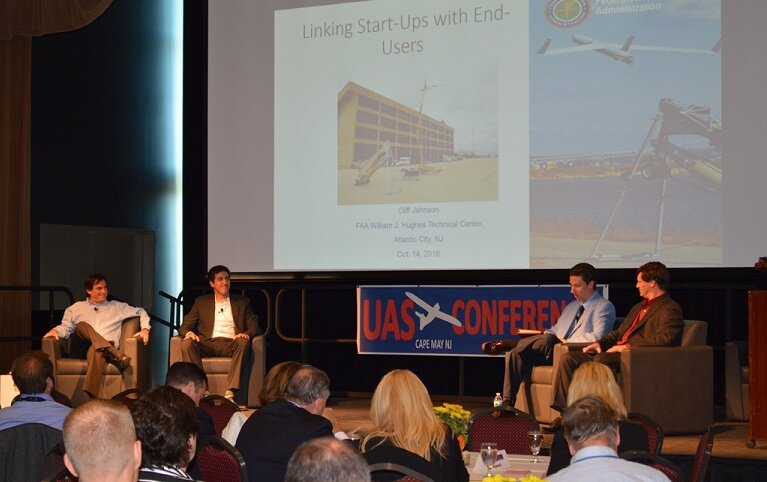 According to the DBRA, the conference is a product of the growing collaboration between industry, academic and government partners in New Jersey to promote unmanned aircraft systems (UAS) innovation and integration at Cape May County Airport.
The event also provided educational programs and networking opportunities within the UAS community to promote the continued growth of emerging technologies in New Jersey and the mid-Atlantic region.
Highlights of the conference included a drone race expo on the beach, a presentation on drone cinematography and a behind-the-scenes look at the FAA William J. Hughes Technical Center. The conference opened with the world premiere of a drone movie, produced by Randy Scott Slavin, creator of the New York City Drone Film Festival and the Liberty Cup drone race. Slavin also produced the show's drone race expo.
Speakers included Rep. Frank LoBiondo, chairman of the U.S. House's aviation subcommittee, and Marke "Hoot" Gibson, the Federal Aviation Administration's senior advisor on UAS integration.
The third annual Cape May, N.J., UAS Conference is tentatively scheduled for Oct. 18-20, 2017.