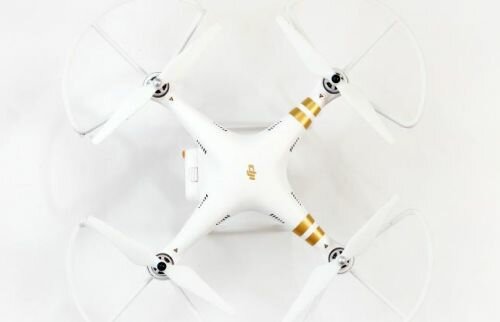 DJI has released the DJI GO app, an upgrade to the previous DJI Pilot app, to make aerial photo and video sharing easier than ever before, the company says.
The new app has a redesigned user interface to simplify the process of capturing and sharing images taken with DJI's latest products, including the Phantom 3 and Inspire 1 drones and Matrice 100 developer platform.
It also includes expanded in-app editing tools for users to adjust photos and video before uploading to social networks. Additionally, DJI Director, which automatically edits the best moments from flights into short video, has been upgraded to include video speed control, additional templates and background music options.
Edited video can now be uploaded directly to DJI's aerial imaging community, SkyPixel – decreasing the time from editing to sharing to a few minutes. Any user with a SkyPixel account will be able to upload video (up to 50 GB in size) created on the DJI GO app.
"We made a number of changes to the DJI app experience based on our customers' feedback," says Frank Wang, founder and CEO of DJI. "Our goal is to make aerial imaging as seamless as possible so our customers can focus on the image-making aspects of flight and share their creativity immediately."
The best photos and video uploaded to SkyPixel will be featured on the app's new Explore tab, which lets users see others' creations.
Also, for the first time, says DJI, the app includes integration with the DJI Forum so that users can share tips for capturing the best images via drone. Knowledge sharing is also at the core of the updated Academy and Beginner's Guide functions, which provide tools and guidance for safe flight.
The app also includes upgraded shopping to make purchasing easier and to allow users to share links to new products and earn DJI store credit.
While the current version of the app is available for iOS, an Android version of the DJI GO app is in development and will be available in the near future.