Using a Drone America unmanned aerial vehicle (UAV), a Nevada-based consortium has completed a long-distance UAV package delivery whose operation took place beyond the line of sight (BLOS) of the operator.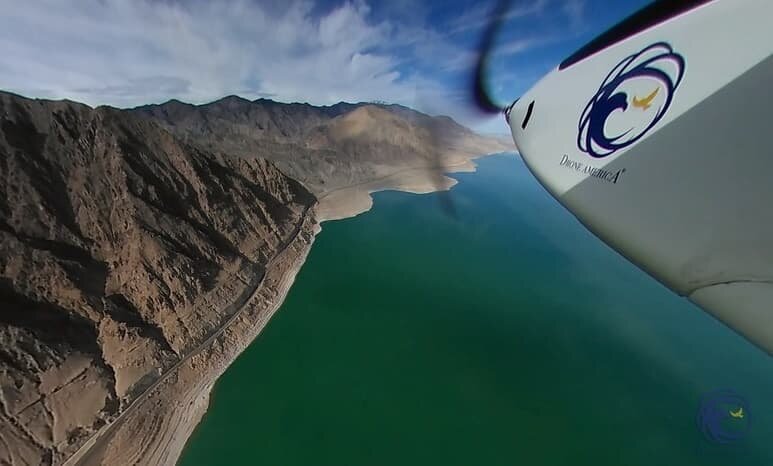 In an urban environment near Walker Lake in western Nevada, the Drone America Savant UAV delivered a package to the Hawthorne Industrial Airport. Because the operation simulated a lost-hiker scenario, the drone's cargo consisted of emergency supplies. The unmanned aircraft reached an altitude of 1,500 feet above ground level and completed a one-hour flight for a total distance of over 39 miles.
The Feb. 15 operation incorporated multiple visual observers and an aerial safety observer in a Cessna 206 fixed-wing aircraft, flown by AviSight.
"We were thrilled to participate in this historic event," comments Michael Frechette, CEO of AviSight. "The ability to fly these systems BLOS will be critical to the commercialization of this technology for multiple industries."
The mission was conducted under the Federal Aviation Administration (FAA)-selected Nevada drone test site and led by the Nevada Institute for Autonomous Systems, which manages the test site on behalf of the Nevada governor's office of economic development.
Brian Sandoval, Nevada's governor, says, "Nevada's emerging UAV industry has made tremendous strides since first receiving the FAA UAS test site designation a few short years ago, and it is with incredible pride that the state can now declare that our drone effort has broken an industry record by successfully completing the longest ever beyond visual line of sight drone delivery."