Next Wednesday, NASA will be flying five unmanned aircraft systems (UAS) to test planning, tracking and alerting capabilities of its UAS traffic management (UTM) research platform.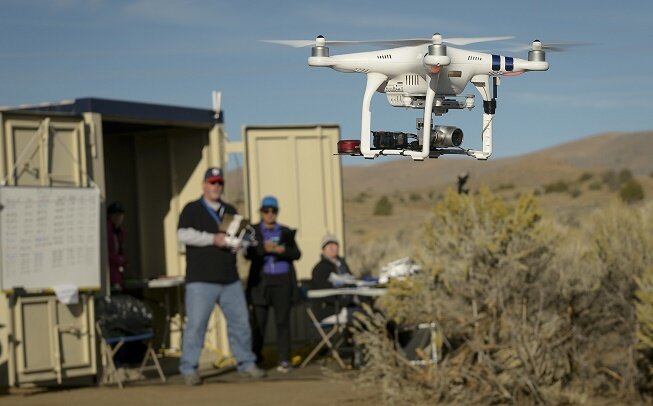 During the test, two of the drones will fly beyond the visual line of sight (BVLOS), and up to three drones will fly in the same test airspace, separated by altitude and within line of sight of their operators.
The pilots will use the UTM research platform to give them information about all drones' locations and proximity to surrounding operations. UTM will inform airspace users of potential hazards and conflicting operations that may impact their plans, says NASA.
The demos will take place from noon to 2:30 p.m. EDT on Oct. 19 at Reno-Stead Airport in Reno, Nevada. NASA says the media is invited to attend.
Before multiple drones can fly in the same area – beyond the pilots' view – procedures need to be in place to safely manage the traffic, NASA notes. Pilots must be aware of other operations around them, as well as any no-fly zones, and be alerted of hazards such as severe-weather-affected airspace or unplanned events.
According to NASA, addressing these challenges is the next step to safely integrating drones into national airspace.
During the test, NASA will demonstrate UTM's Technical Capability Level 2 (TCL2) by connecting drone-tracking systems to the research platform – providing alerts for approaching drones and manned aircraft (live or simulated), as well as providing information about weather or other hazards.
UTM partners will use various UAS connected to the research platform to test BVLOS UAS operations so that NASA, in collaboration with the Federal Aviation Administration (FAA), can obtain information to further refine and develop the research.
The operators will also use common data exchange protocols – developed jointly by NASA, industry and the FAA – to make notifications of their intended use of airspace, as well as any real-time constraints.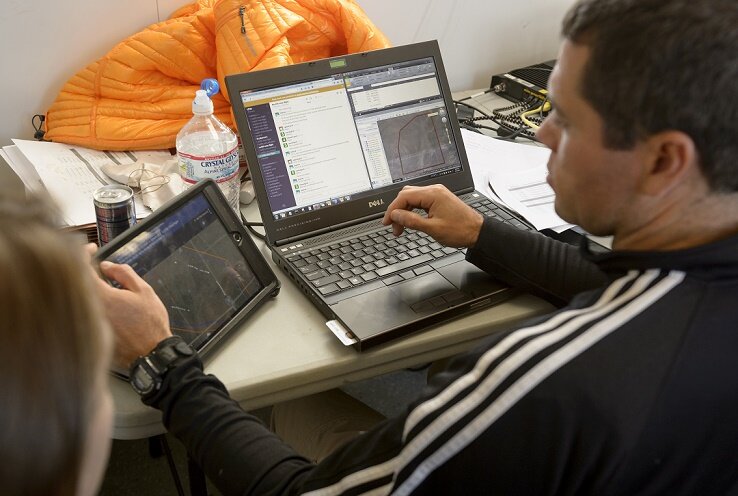 Upon completion of UTM TCL2 tests, NASA will offer these capabilities to all FAA test sites for further validation and assessment of UTM TCL2. UTM's Technical Capability Level Three testing is planned for January 2018 and will involve evaluating tracking procedures for managing cooperative and uncooperative drones to ensure collective safety of manned and unmanned operations over moderately populated areas.
Technical Capability Level Four, planned for 2019, will involve higher-density urban areas for autonomous vehicles used for newsgathering and package delivery and will offer large-scale contingency mitigation, says NASA.
Engineers at NASA's Ames Research Center, located in California's Silicon Valley, have conducted several flight tests to develop and evaluate requirements needed to make low-altitude UAS operations safe and efficient. In April, NASA and operators from several FAA UAS test sites across the country flew 22 drones simultaneously to assess rural operations of NASA's UTM research platform.
Photos courtesy of NASA Ames/Dominic Hart