Jamba Juice has partnered with the Frisco, Texas, Independent School District (Frisco ISD) to develop devices to deliver smoothies via unmanned aerial vehicle (UAV).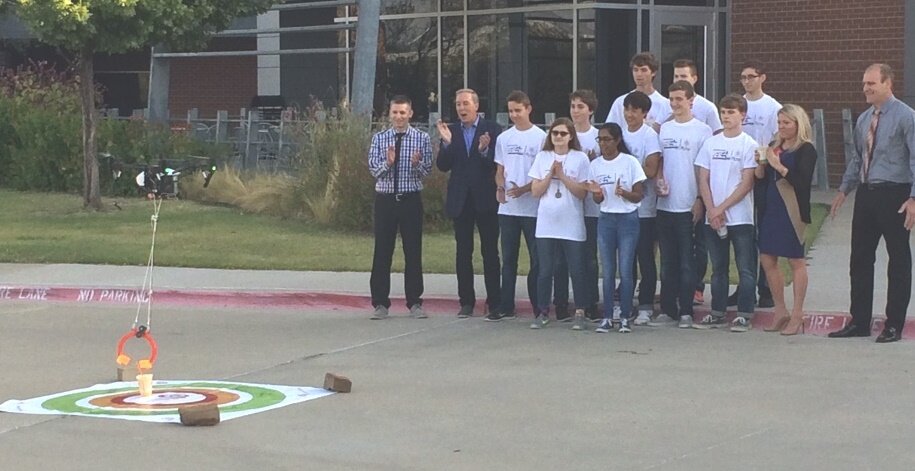 According to a news release from the Frisco ISD Career & Technical Education Center, Jamba Juice is working with engineering students to create and test carriers for the company to use with UAVs to transport smoothies.
On Wednesday, students introduced the drone carrier they designed to David Pace, CEO of Jamba Juice, along with Dr. Jeremy Lyon, Frisco ISD's superintendent; a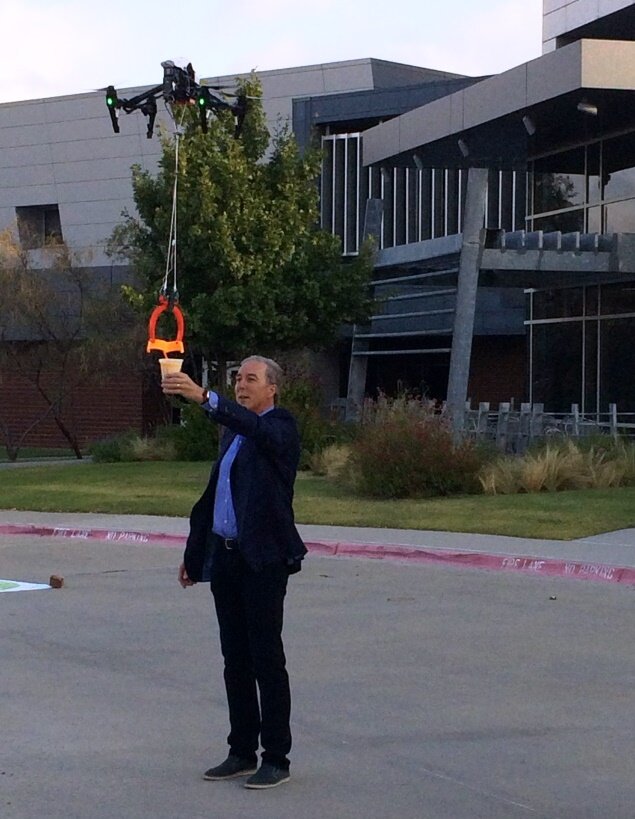 test flight smoothie delivery followed the introduction.
"This was a true real-world learning experience for our students," says Ken Strong, teacher at the Frisco ISD Career and Technical Education Center, who adds that the students built the solution using 3D printing within a two week time span.
According to the Frisco ISD, Jamba Juice is relocating its headquarters, the Whirl'd Support Center, to Frisco from Emeryville, Calif. On Monday, Oct. 17, the company will open a Jamba Juice store on the first floor of its new corporate building at HALL Park. The company plans to celebrate its arrival in North Texas with a Whirl'd Tour, featuring a week of activities including drone test flights and smoothie deliveries.