IBM and Aerialtronics, a Netherlands-based designer and producer of unmanned aircraft systems (UAS), have officially announced the first commercial drones to leverage the IBM Watson Internet of Things (IoT) Platform on IBM Cloud.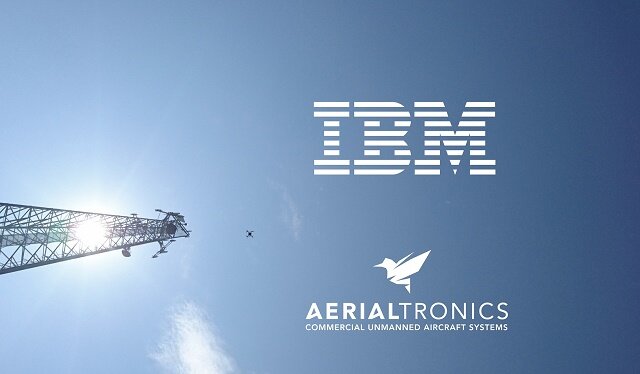 The drones, which feature cognitive computing capabilities, can provide inspection services for organizations across multiple industries – from monitoring city traffic patterns to inspecting wind turbines, oil rigs and cell towers.
Now, rather than climb towers, inspect key areas and report back findings, teams can deploy Aerialtronics drones from the ground and, through high-definition cameras and the Watson visual recognition application programming interfaces, immediately gain a 360-degree, high-resolution overview, as well as understand what the aircraft is seeing.
According to the companies, whose collaboration was revealed last month, the UAS can capture these images in minutes and immediately send them to the IBM Watson IoT Platform to be analyzed in near real time.
Constantly learning over time, IBM Watson IoT solutions provide a confidence rating to teams so they can determine if and when repairs should be made. As a result, businesses have the potential to significantly increase the number of daily cell tower inspections, reduce possible human error and help maintain the safety of workers, the companies explain.
"Pairing the unlimited perspective of drones with Watson IoT can bring these powerful cognitive capabilities to any location, where it can be used to analyze unexpected traffic patterns resulting from nearby construction or how a train is performing while it's in transit," says Harriet Green, general manager of IBM Watson IoT for commerce and education.
Jeremy Wigmore, CEO of Aerialtronics, adds, "We are excited to be working with IBM to bring these valuable Watson IoT capabilities to businesses across a variety of industries.
"By pairing the unmatched perspective of drones with the proven power of Watson IoT solutions, companies can gain actionable insights into anything, anywhere and use this knowledge to help drive important business decisions," he says.