Dedrone, a developer of software to detect unmanned aircraft systems (UAS) near critical infrastructure, has secured another investment, which the company will use to increase marketing and sales efforts, as well as global research and development (R&D).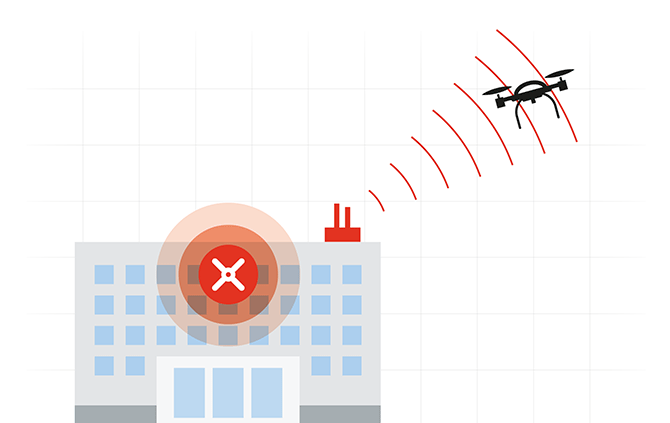 Led by Joerg Lamprecht, CEO and co-founder, the company was established in 2014. It is headquartered in San Francisco and has a production and R&D facility in Kassel, Germany.
The $15 million Series B funding round was led by Felicis Ventures and John Chambers, executive chairman of Cisco, who has personally invested in the company.
In addition, all of Dedrone's Series A investors are participating and providing funding for the Series B round.
Dedrone says it offers security solutions addressing airspace vulnerabilities exploited by the advances in consumer and commercial drone technology. Dedrone's software platform detects aerial intrusions and provides an early warning of malicious drone activities. It is used to protect data centers, prisons, airports and other critical facilities from corporate espionage, smuggling, terrorism and hacking, the company explains.
"Drones have given people the ability to go places where they have never been before – and at times, circumnavigate traditional physical and cyber security installations," says Cisco's Chambers. "Dedrone's unique approach to use existing sensors and a powerful machine-learning platform empowers enterprise and federal customers to regain control of their airspace."
In addition to closing its Series B funding, Dedrone has achieved several milestones since its Series A funding:
Added strategic, international resellers, including Airbus, Singtel and Deutsche Telekom;
Secured over 200 installations in 2016, including the 2016 U.S. presidential debates, the Suffolk County prison in New York, the Royal Family of Qatar, and the World Economic Forum in Davos;
Engaged five unicorn investors, Dominic Orr, CEO of Aruba Networks; Selina Lo, CEO of Ruckus Wireless; Hans Robertson, co-founder and chief operating officer of Meraki; Tom Noonan, former chairman, president and CEO of Internet Security Systems Inc.; and Trevor Healy, former CEO of Jajah and Amobee.
"Together with our partners, we're making massive strides in providing businesses and individuals a complete detection and counter-drone solution for high-risk areas," says Lamprecht.
Last month, the company secured a seven-figure investment from Silicon Valley investors. In May of last year, venture capital firm Menlo Ventures from Menlo Park, Calif., invested $10 million in the company.