In response to the Federal Aviation Administration's (FAA) publicly released report on recent drone activity near manned aircraft, the Academy of Model Aeronautics (AMA) has issued its own analysis of the data, which the group says reveals a more complex picture of drone activity in the U.S. than initial headlines had suggested.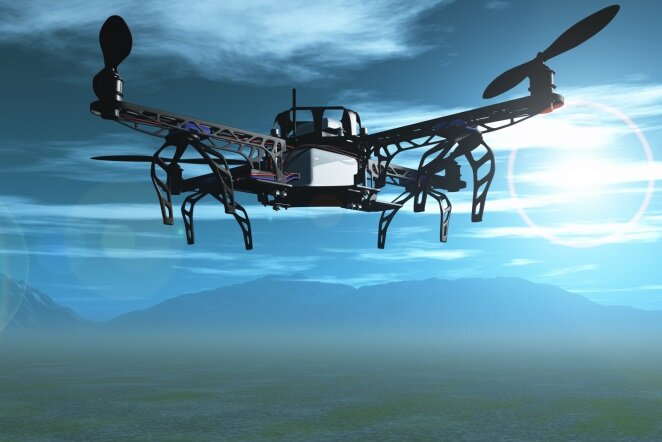 In its August report, the FAA said pilot reports of unmanned aircraft have increased dramatically over the past year, from a total of 238 sightings in all of 2014, to more than 650 by Aug. 9 of this year.
Pilots of a variety of different types of aircraft, including many large, commercial air carriers, reported spotting 16 unmanned aircraft in June of 2014, and 36 the following month. This year, 138 pilots reported seeing drones at altitudes of up to 10,000 feet during the month of June, and another 137 in July, the FAA said.
According to AMA, some of the FAA's reports did not involve drones at all, and only a fraction of the records were legitimately reported "close calls" or "near misses."
"Without a doubt, there are some records of 'near misses' that represent actual safety concerns, and more needs to be done to address those," explains Dave Mathewson, executive director of AMA. "But our analysis also found that the number of 'near misses' is substantially lower than the number that was previously presented."
Specifically, AMA has found the following:
Some of the most serious incidents in the FAA data – including all actual crashes – involve government-authorized military drones, not civilian drones;
It's not just uninformed consumers causing problems, but rather, the data includes several reports of authorized and unauthorized public entities and commercial operators flying;
Some sightings appear to involve people flying responsibly and within the FAA's current recreational guidelines;
Many things in the air – from balloons and birds to model rockets and mini blimps – are mistaken for, or reported as, drone sightings even when they are not;
A number of sightings have occurred over or around stadium events, wildfires, power plants and other critical infrastructure – which raises different concerns from pilot sightings; and
In almost 20% (142) of the reports, local law enforcement either wasn't notified or it was unknown whether local law enforcement was notified.
"AMA has worked closely with the FAA for many years, and we continue to consider the agency a partner in promoting model aircraft and consumer drone safety," continues Mathewson. "We believe the FAA's drone data could help guide policy conversations about drones and help all stakeholders identify solutions to mitigate true safety risks. But this is only possible if we take time to analyze and accurately characterize the data."
AMA says its analysis also contains two sets of recommendations for the FAA going forward: one set relating to the FAA's handling of its drone data and another to ensure the continued safety of the U.S. airspace.
The full analysis can be found here.