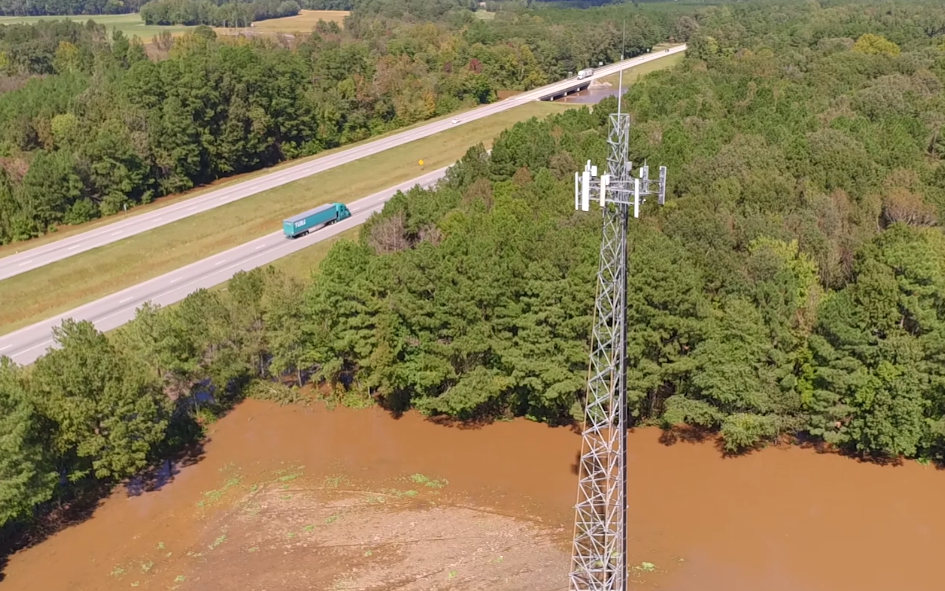 Verizon is using drones to help with cell site inspections in North Carolina and South Carolina to survey areas impacted by severe flooding from Hurricane Matthew.
Washington, D.C.-based Measure is using a quadcopter to inspect cell sites in difficult-to-reach locations, as well as share information on damaged equipment. Measure, which operates through Federal Aviation Administration authorization, uses a two-person crew that includes a ground pilot for the drone and a visual observer for the flight.
"We understand how vital wireless communication is to connect with loved ones, reach out for help and start the long process of recovery during and after an event like Hurricane Matthew," explains Nicki Palmer, Verizon's chief network officer. "While we were able to access most sites quickly to assess damage, some sites were not accessible to us due to extreme flooding. We are very pleased that we now have this new tool to add to our already extensive list of preparatory and recovery efforts to help inspect our network assets and expedite recovery time."
The UAS is able to both record and live-stream HD video and high-resolution photographs of sites. The first flight to a site surrounded by water near Elm City, N.C., and the Tar River Reservoir showed engineers that the base station equipment – which was elevated on stilts – was not underwater and had not suffered visible damage.
After determining the site was safe to access, Verizon's network team secured an air boat and refueled the generator – in turn, bringing the site back into service within hours.
Verizon used drones to complete cell site inspection trials earlier this year in New Jersey. Now, the company has several vendors to aid its network maintenance and operations.