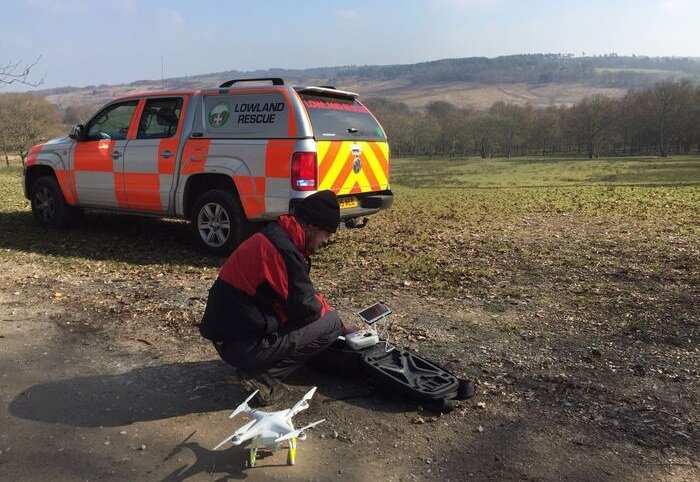 British drone-training center UAVAir says it has teamed up with Surrey Search & Rescue to deliver training for search-and-rescue (SAR) services.
With a focus on SAR, the company's course – approved by the U.K.'s Civil Aviation Authority – will include application-specific training designed to meet the needs of field personnel, says UAVAir.
"Drones have earned themselves a reputation that's dripping with stigma, largely due to highly publicized run-ins with commercial aircraft, as well as their use as a military intelligence weapon. With the SAR program, we're aiming to transform public opinion and re-imagine drones as lifesaving technology," explains Ben Keene, operations director at UAVAir.
Strengthening the SAR focus is UAVAir's parent company, ConsortiQ, which will be trialing several proprietary, fixed-wing aircraft.
"We're elated to be working with UAVAir and anticipate that our summer training season will step up a notch because of it," says Simon Green of Surrey Search & Rescue. "Their expertise in drone technology, coupled with our experience in U.K. SAR, will cultivate the development of a niche curriculum that arms personnel with the skills and equipment to save more lives."
After this trial, UAVAir says its course will be rolled out to other SAR organizations this summer.