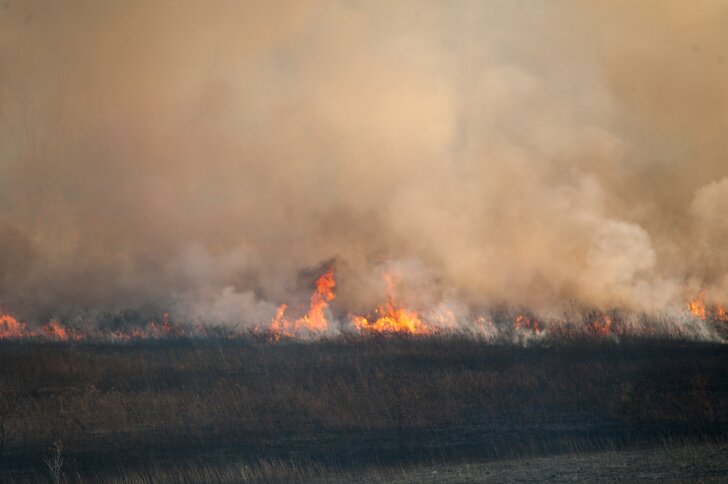 Textron Systems Unmanned Systems, a Textron Inc. business, says it recently provided equipment and personnel, including its Aerosonde unmanned aircraft system (UAS), in support of a multi-day wildfire-response and decision support effort in Idaho with the U.S. Department of Interior and U.S. Forest Service.
Held in the area of Tepee Springs, where tens of thousands of acres were involved in or threatened by wildfire activity at its peak, Textron Systems operators worked alongside federal agencies to provide real-time situational awareness and data to support the speed and accuracy of decision-making. Information on burn intensity, fuels and heat concentrations were provided in real time. The company was also joined by VDOS Global and FireWhat.
Textron Systems says the Aerosonde small UAS has amassed more than 100,000 flight hours in commercial and military operations around the world. The aircraft is outfitted with sensors to give responders real-time data on fire growth, burn intensity, fuels and heat concentrations. Aerosonde is also equipped to carry numerous payloads in a single flight: for example, advanced electro-optic/infrared payloads for day-and-night persistent oversight of the impacted area, as well as communications relay to extend the reach of responders' equipment.
In addition to the aircraft, Textron Systems also provided Remote Video Terminal products, which delivered imagery and situational awareness from the unmanned aircraft directly and securely to firefighters and personnel on the ground.
Giving incident commanders a comprehensive view of the situation, the company's iCommand suite offered a command-and-control and visualization tool to see a common operational picture and task responders in real time.