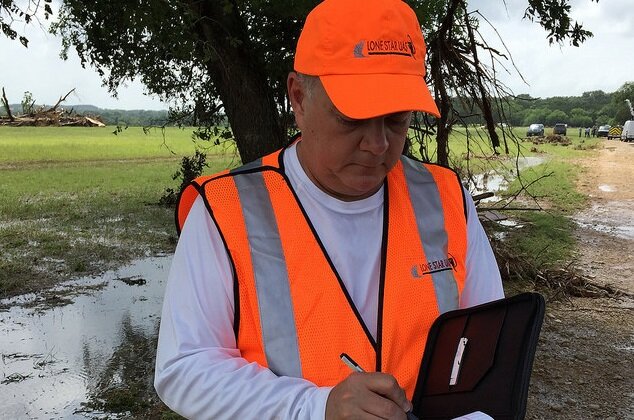 The Lone Star Unmanned Aircraft Systems (UAS) Center of Excellence & Innovation at Texas A&M University-Corpus Christi has appointed Jerry Hendrix executive director.
The university's Lone Star Center is home to one of the country's six UAS test sites selected by the Federal Aviation Administration (FAA).
Hendrix previously served as chief engineer for the center as an employee of Camber Corp. He brings 32 years of aerospace industry experience to the new position, which was previously held on an interim basis by Dr. Luis Cifuentes, who also serves as the university's vice president of research, commercialization and outreach.
As executive director, Hendrix is responsible for the continued development of funding and research at the center. He also will be teaching engineering classes and mentoring students through senior capstone projects – a semester-long group project that is often a complex, technical development to improve on existing engineered items.
"I am thrilled to jump into this position and continue working with the Lone Star
Center to support the federal initiatives regarding safe integration of unmanned aircrafts," comments Hendrix. "We are dealing with technology that is advancing rapidly and is developing quicker than procedures. It's a high technology explosion similar to what we saw with Kitty Hawk, the jet engine or the first rocket that launched to the moon."
Hendrix's professional merits include leading development of payload software that resides on the International Space Station and several NASA projects. He also worked with the Army's live, virtual and constructive architecture, which sets up modeling and simulations for various scenarios or exercises.
In addition to Camber, Hendrix previously worked for Boeing and L3 Communications. He is also a six-time published author with awards for technical papers in systems engineering, computer language research and game technologies.