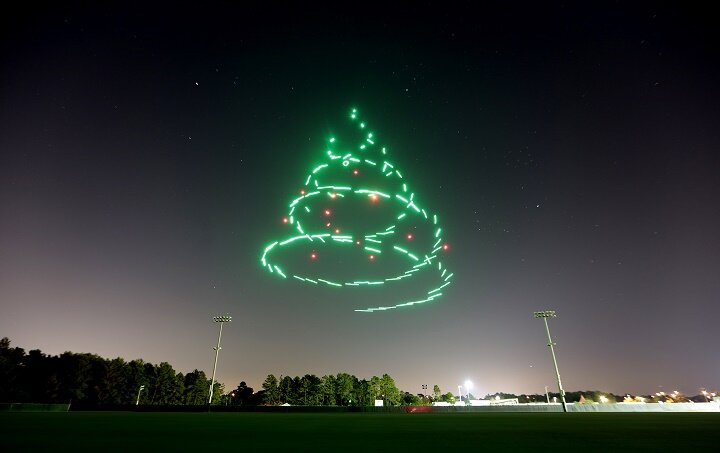 Not long after they respectively announced plans for light shows comprising fleets of unmanned aircraft systems (UAS), Intel and Walt Disney Parks and Resorts...

In conjunction with the holiday season, Disney - now with a federal green light - is planning to bring its "Flixels" drone light show to one of its parks. The magical world of Disney is reportedly looking into operating unmanned aerial vehicles (UAVs) to bring the magic up a notch during performances. Stitch...