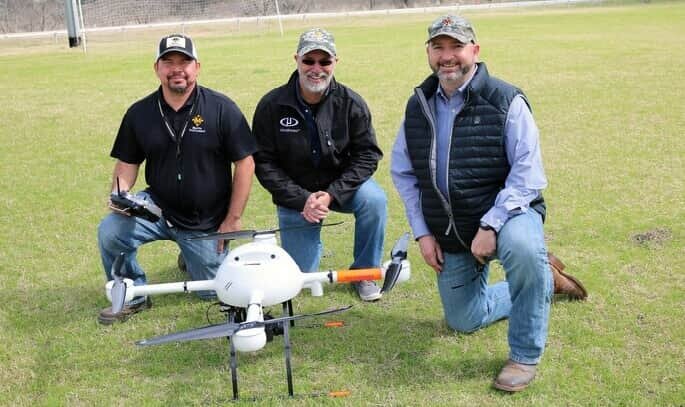 Martin Instrument, an equipment provider for surveying and construction companies throughout Texas, has added Microdrones' mdMapper unmanned aircraft systems (UAS) to its offerings.
Developed specifically for surveying and mapping, mdMapper packages integrate the Microdrones quadcopter with sensors and software to improve the efficiency, safety and accuracy of geospatial projects, says Microdrones.
Martin Instrument, which has locations in San Antonio and Austin, Texas, is offering the following products, available immediately:
mdMapper200, a smaller, easily transportable drone;
mdMapper1000, a drone providing long flight times and resistance to harsh environmental conditions; and
mdMapper1000DG, which offers the benefits of the mdMapper1000 plus direct georeferencing.
In addition, optional accessory packages will be offered.
Microdrones will provide training, marketing and product support. To support dealers like Martin Instrument, Microdrones recently developed an online "Dealer Toolbox" with presentations, images, logos and sales tools to help dealers reach their customers.
"We are thrilled to be able to offer these systems to our customers," says Mike Minick, Martin Instrument's vice president. "Microdrones UAS can help companies improve the way they perform jobs and add new services to the scope of work they can provide."
From left to right: William Wilburn, Martin Instrument's technical sales engineer; Claude Pelletier, Microdrones training and customer support specialist; and Mike Minick, Martin Instrument's vice president.