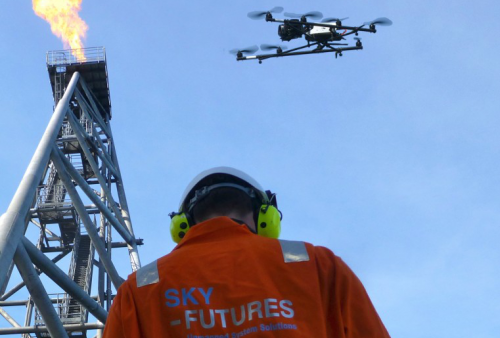 Sky-Futures, a global provider of industrial inspection services via unmanned aircraft, is launching a new course that will enable persons and organizations in the U.K. to reach the basic standard required to operate drones under Civil Aviation Authority (CAA) permission.
In the U.K., Sky-Futures holds CAA National Qualified Entity status. Under these privileges, Sky-Futures will provide a new online ground school syllabus followed up with a drone flight skills assessment at the Sky-Futures Training Academy. In addition, students will have full access to the company's operations manual templates.
"Given the now embedded nature of drone regulations in the U.K., our new Basic Drone Certification Course is a natural addition to the Sky-Futures Training Academy product range," comments Nick Rogers, Sky-Futures' co-founder and chief regulatory and training officer.
Sky-Futures says the training will offer entities wishing to fly drones a solid foundation for the safe use of the technology.