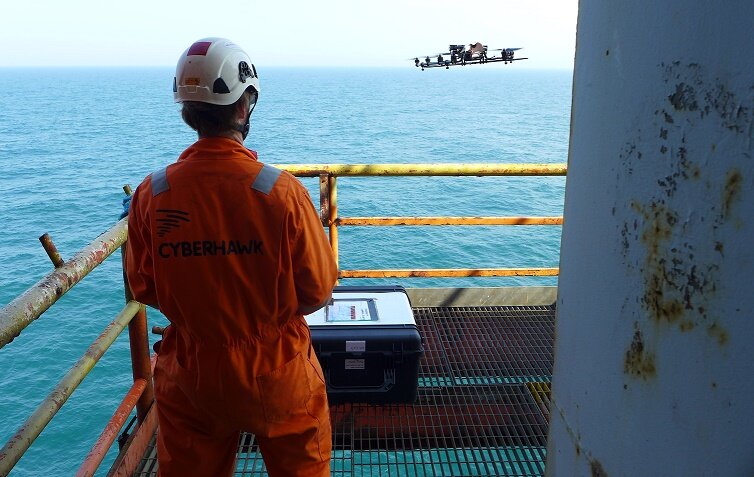 Headquartered in Livingston, Scotland, Cyberhawk Innovations, a provider of unmanned aerial vehicle (UAV) inspections, is launching a new Houston office, which will focus predominantly on the onshore and offshore oil and gas industry.
The company also has international offices in the Middle East and Southeast Asia. Cyberhawk says it has already undertaken oil and gas inspection work in North America and has a number of projects lined up in the U.S. over the coming months.
The launch follows Cyberhawk's recent funding injection from Clydesdale Bank, which supports not only international growth plans but also the continued development of the company's asset management software.
Cyberhawk's operations director, Chris Fleming, has spent the last three months undertaking market research in the U.S. He will relocate to Houston permanently to become the company's general manager for America. The coming months will see Cyberhawk increase staff numbers in the region through a combination of recruitment and mobilization of U.K.-based personnel.