Livingston, Scotland-based Cyberhawk, which provides industrial inspections and surveys using unmanned aerial vehicles, says it has received a funding package totaling 2 million British pounds from Clydesdale and Yorkshire Banks' growth finance team.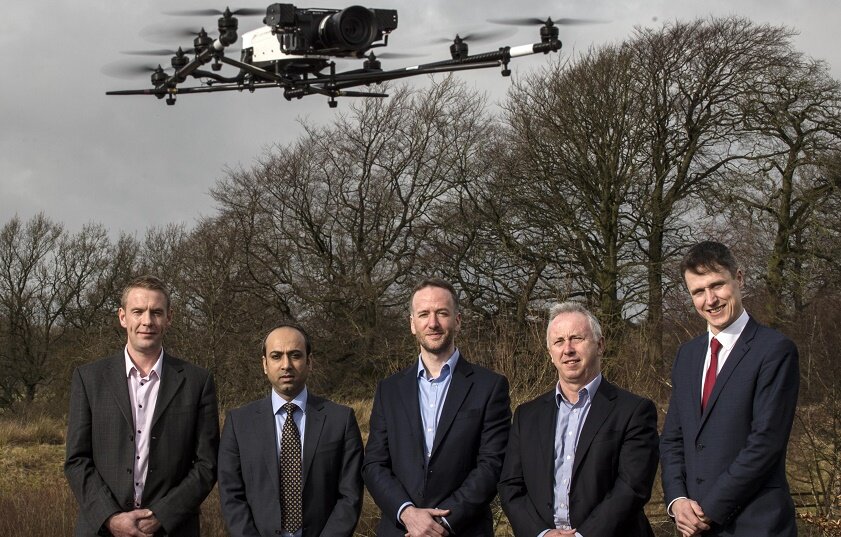 Having previously received equity funding from Scottish Equity Partners and Scottish Investment Bank, Cyberhawk, which was established in 2008, says it will use this new support for further expansion. The company currently employs around 50 staff and expects to increase that number significantly over the coming months.
With North America a key target market for future growth, Cyberhawk plans to open a Houston office later this year. The company also has international offices in the Middle East and Southeast Asia.
"Cyberhawk's management team has built successfully on the firm's global track record of success in oil and gas by extending its services into other sectors such as utilities and renewables," says Nick Edgar, senior director of growth finance at Clydesdale and Yorkshire Banks. "There is clearly further potential for growth via the strong relationships which the company has already established in the rail industry. With plans also progressing for the firm's move into the U.S. market, we look forward to supporting Cyberhawk in this latest expansion phase for the business."