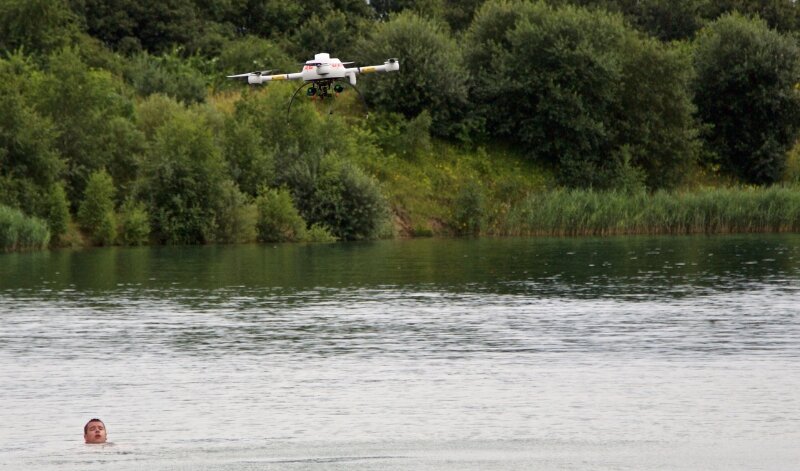 Germany-based microdrones recently collaborated with the DLRG Horneburg/Altes Land e.V. (the German Lifeguard Association) to simulate a mission using an unmanned aerial vehicle (UAV) to rescue a drowning swimmer.
A team from microdrones, DLRG Horneburg and RESTUBE used a microdrones md4-1000 drone and a RESTUBE compact flotation device for the demonstration.
On July 22, crowds watched from the banks of the Elbe River as the UAS rapidly flew to the person in distress and dropped the RESTUBE, which automatically inflated. The swimmer was able to grab onto the RESTUBE and float until being reached by a human lifeguard and brought back to safety.
The microdrones md4-1000 quadcopter featured an integrated GPS and was equipped with a camera that streamed live video to the drone operator, who was able to see precisely where to drop the flotation device.
"An adult drowns in approximately 60 seconds and a child in only 30. All too often, this is not enough time for the victim to be reached by a lifeguard," states Christopher Fuhrhop, CEO and founder of RESTUBE. "Flying over the water is a much quicker way to reach the victim. By combining UAVs and RESTUBE flotation devices, we are able to buy the drowning person valuable time that could very well mean the difference between life and death."