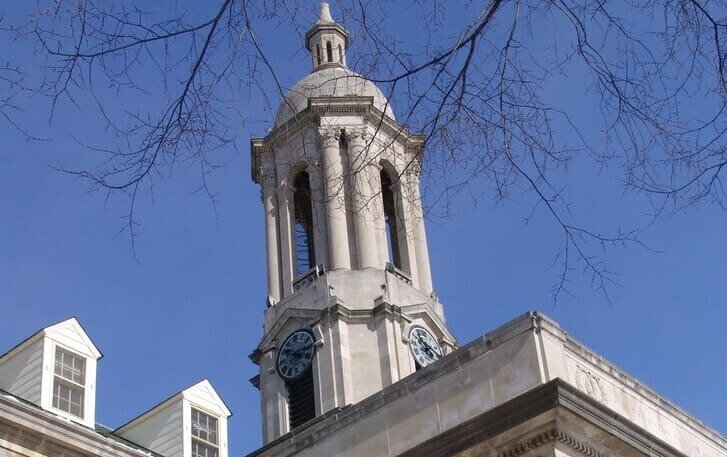 Penn State is deploying an unmanned aerial vehicle (UAV) as part of a multiphase exterior maintenance project of what the university calls its "most iconic building," Old Main.
Penn State hired Wiss, Janney, Elstner Associates (WJE) to use a drone and telephoto equipment to evaluate the outside of Old Main.
The WJE team will perform a comprehensive assessment of exterior systems, including existing windows, masonry, metalwork and roofing. During the course of the investigation, interior spaces associated with the exterior systems will also be evaluated. Preliminary surveys are starting this week.
The results of the assessments will be used to plan a multiphase maintenance project for which design work will begin this fall.
According to Penn State, maintaining the "historic nature" of the building, which dates back to 1930, is a high priority for the university.