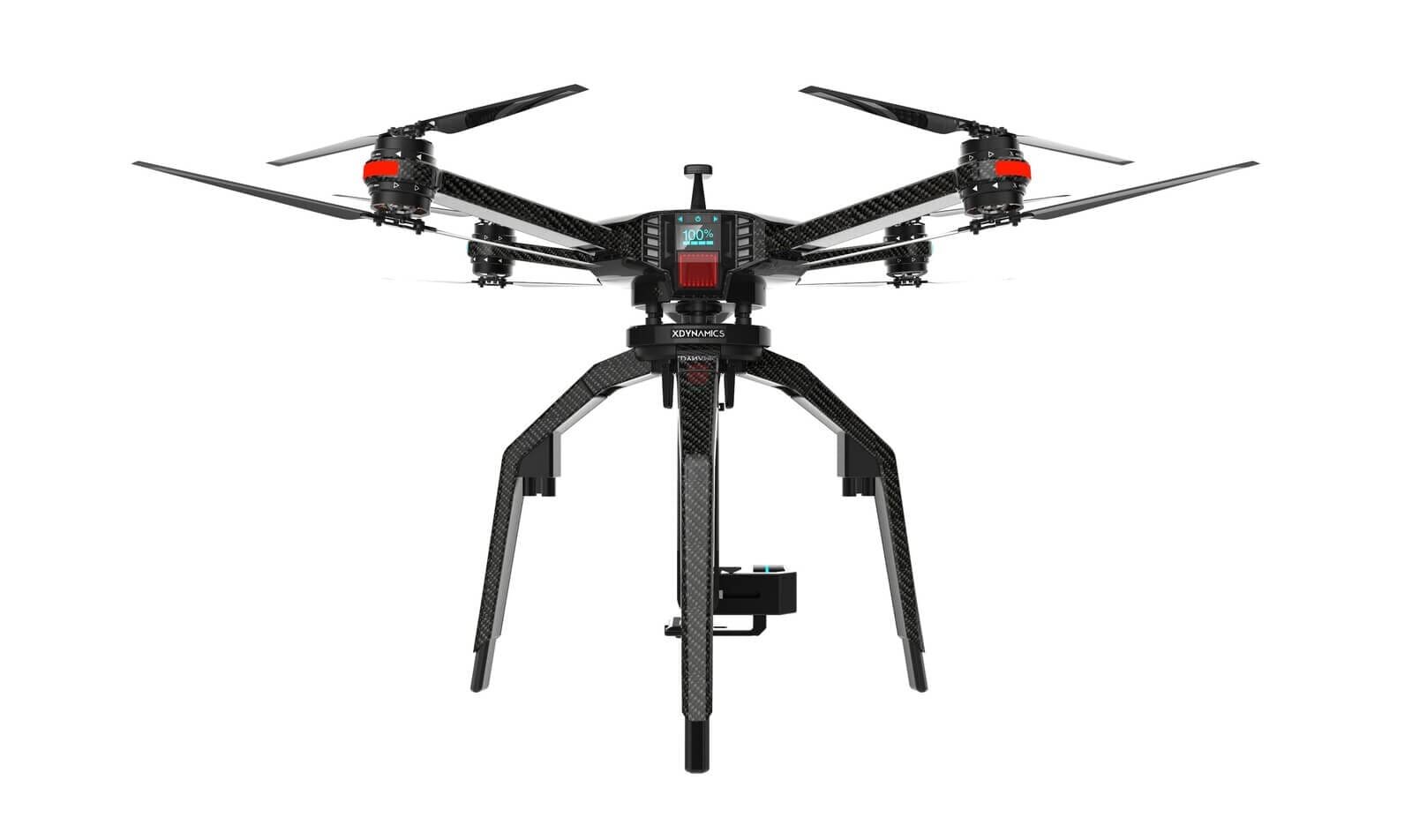 Hong Kong-based XDynamics has introduced the D-02, a customizable unmanned aerial vehicle (UAV) suited for professional drone cinematography, as well as industrial applications.
According to the company, which designed the drone "with modularity in mind," the octocopter is compatible with a range of accessories, sensors and cameras.
"XDynamics D-02 is an inviting drone in the sense that the product is custom-made to suit different professional needs with a suite of accessories and cameras to choose from," explains Benny Chan, CEO of XDynamics. "We welcome professionals across industries to set out their requirement with us so we can build together the best drone for the industry-specific use case."
The X8 octocopter is propelled by eight motors arranged in an X-shaped frame. The drone, designed to be portable, also has four foldable arms and retractable landing gear.
Leveraging Amimon's "zero-latency" wireless broadcasting technology, the D-02 delivers
1080p, high-definition video at 60 fps and features transmission latency below 10 milliseconds, the company says, adding that delay-free image transmission makes D-02 ideal for real-time television productions.
The XDynamics D-02 drone with a DSLR camera gimbal will be available later this year, and other configurations will follow as soon as possible, the company notes.
XDynamics also recently introduced Evolve, a consumer quadcopter with a patented, dual-screen remote controller.