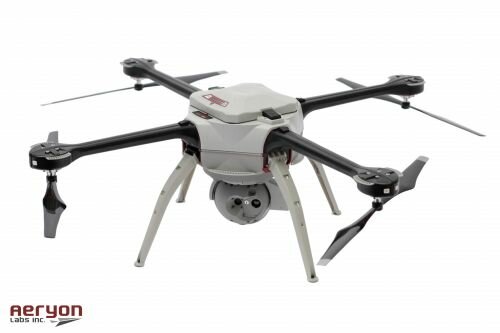 MotionDSP has launched a beta program for its real-time enterprise computer vision software, Ikena X, to enhance video footage and imagery taken by drones and other cameras.
According to the company, the product, built on the same military-proven technology as MotionDSP's Ikena ISR software, is essential in high-stakes situations because it helps organizations quickly find answers from video, regardless of environmental factors that may affect footage.
'We've worked with law enforcement and the military for a decade – building tools that allow them to see more detail in their videos in order to make important decisions in extremely high-stakes situations,' comments Sean Varah, CEO of MotionDSP. 'We're now seeing strong growth in the commercial industry, especially given the use of drones, and we're making our capabilities available to people and organizations who have tough questions to answer using video.'
MotionDSP says the goal of its beta program is to showcase the capabilities of the company's software across a variety of industries, including disaster relief, law enforcement, inspection services, oil and gas, and mapping.
For example, the company has partnered with Aeryon Labs Inc. to optimize Ikena X for the Aeryon SkyRanger small unmanned aircraft system (sUAS), which is used in a range of military, public safety and commercial applications.
'Video processing and analysis are part of the value proposition for operators of Aeryon sUAS,' says David Kroetsch, president and CEO of Aeryon Labs. 'The powerful capabilities of the MotionDSP software are a great complement to the unmatched aerial video-capture abilities of the Aeryon SkyRanger. Our relationship with MotionDSP also sets the stage for forthcoming value-added services as part of the Aeryon Cloud Services platform.'