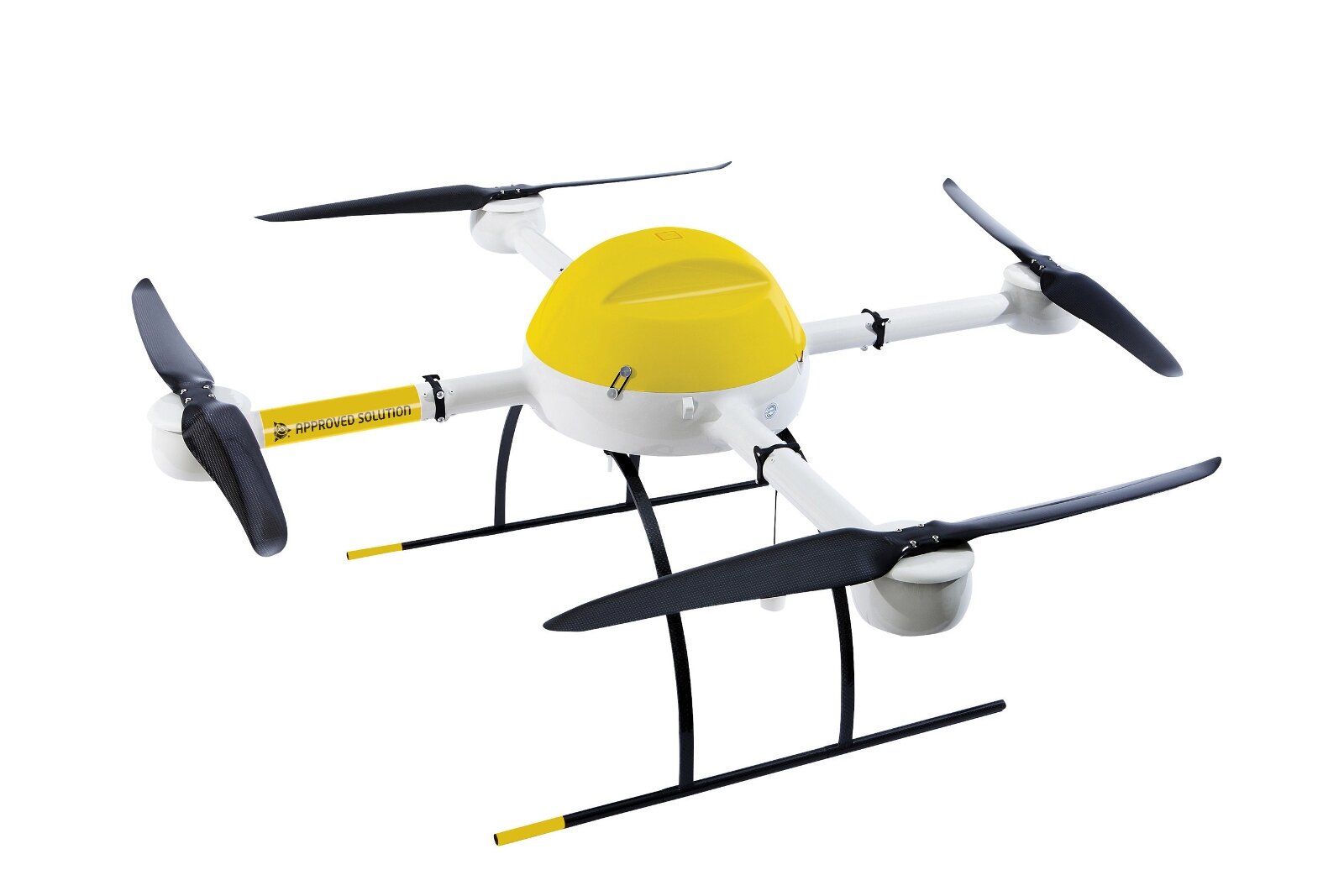 Building upon Trimble's recent announcement that Delair-Tech and microdrones will jointly become official unmanned aircraft system (UAS) suppliers for Trimble's worldwide distribution network, microdrones is now offering four new mapping vertical takeoff and landing (VTOL) UAS solutions, called mdMapper.
mdMapper200: Featuring the lightweight yet rugged md4-200 aircraft, the mdMapper200 allows surveyors to map up to 30 hectares (74 acres) in one flight and is integrated with a lightweight, 20.1-megapixel camera and Nadir mount.
mdMapper1000: With the microdrones md4-1000 UAS, users can have 30-45 minutes of flight time, as well as resistance to harsh weather and strong magnetic fields. It is integrated with a 24-megapixel camera and Nadir mount.
mdMapper 1000DG: Featuring direct geo-referencing technology, the solution allows users to use fewer ground control points (or no ground control points at all). Covering up to 90 hectares (223 acres) in one flight, the drone is integrated with a 42.4-megapixel camera and Nadir mount.
mdMapper 30000DG: With a flight time up to 45 minutes, a payload of 3,000-7,000 grams (6.5-15 pounds), the solution is integrated with a medium-format camera with up to 100-megapixel performance, direct georeferencing technology and a Nadir mount.
In addition, the company is offering optional accessory kits.
"We're looking forward to helping many Trimble surveying customers produce exceptional results on the job," notes Vivien Heriard Dubreuil, president of microdrones.
Photo: A microdrones md4-1000, colored in yellow to commemorate the new partnership.