With the green light from the U.S. House of Representatives' committee on transportation and infrastructure, a micro unmanned aircraft systems (UAS) classification has now been added to the proposed Federal Aviation Administration (FAA) reauthorization bill – the Aviation Innovation, Reform, and Reauthorization (AIRR) Act.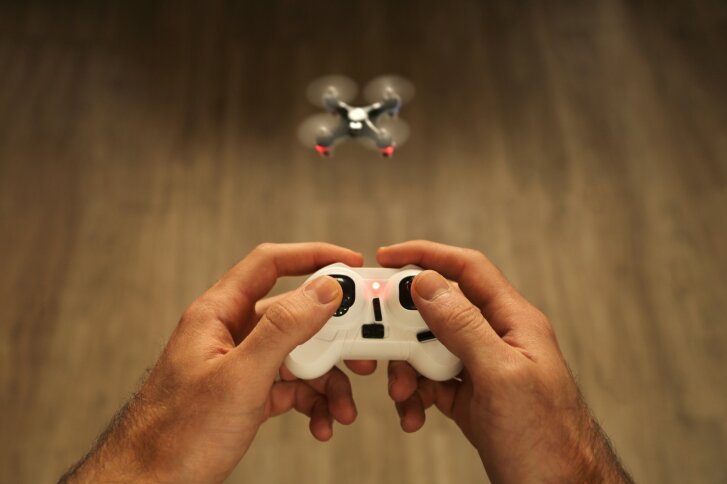 The AIRR Act, introduced last week by Rep. Bill Shuster, R-Pa., and Rep. Frank LoBiondo, R-N.J. – chairman of the transportation and infrastructure committee and chairman of the aviation subcommittee, respectively – is a six-year reauthorization of the FAA and includes provisions related to UAS, including a risk-based permitting process. The FAA authorization currently in place expires at the end of March.
This new micro UAS amendment, proposed by Rep. Rodney Davis, R-Ill., along with Rep. Cheri Bustos, D-Ill., would separate UAS weighing 4.4 lbs. or under into their own category.
Instead of falling into the same classification as operators of drones weighing up to 55 lbs., micro UAS operators would not be required to "pass any aeronautical knowledge test or meet any age or experience requirement," "meet airworthiness certification standards or to obtain certificates of airworthiness," or get a "certificate of authorization or waiver from the Federal Aviation Administration," the amendment reads.
In his recently introduced Commercial UAS Modernization Act, Rep. Earl Blumenauer, D-Ore., also offered a micro UAS provision, which has long been pushed for by many industry stakeholders: At the end of 2014, Brendan Schulman – now DJI's vice president of policy and legal affairs – first proposed the rule with the FAA.
Citing a safety study that implemented FAA data, Schulman had said a micro UAS proposal "balances an informed understanding of risk with the tremendous benefits our nation stands to gain by adopting this technology safely and quickly across countless industries."
Although not included in the FAA's proposed rulemaking for commercial UAS last February, the agency did, indeed, say it was allowing for "extensive discussion of the possibility" of a micro UAS provision in the final rulemaking, which is expected to be released by mid-June.
In a release, Congressman Davis says, "U.S. policy regarding drones has not kept up with technology and lags behind that of other countries. This common-sense amendment will remove bureaucratic red tape and allow for the responsible use of small drones."
According to DJI, more than 60% of commercially approved UAS operators in the U.S. are using drones that are classified as micro UAS. In turn, the company says in a press release, a micro UAS ruling would "relieve the FAA from the burden of reviewing Section 333 exemptions in this category" and, thus, allow the agency to "focus on developing regulations for more complex drone operations."