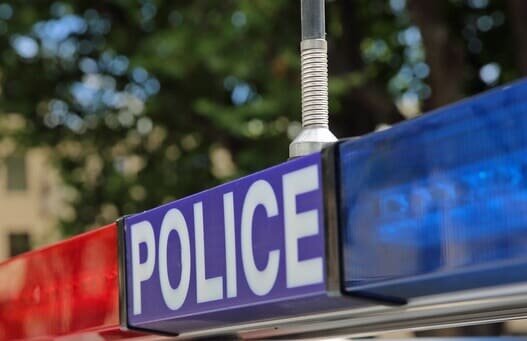 The homeland security division of Prince George's County, Md., Police Department (PGPD) has arrested a 24-year-old man for allegedly flying a drone in restricted airspace in the area of a five-alarm fire.
According to the PGPD, Trevon Miller flew his privately owned drone into the "direct flight path" of a police helicopter that was being deployed to assist firefighters at the College Park fire.
The incident occurred Monday at 12:30 p.m. The police say the helicopter pilot performed "evasive maneuvers" in order to avoid a collision with the unmanned aircraft. Miller was then arrested by officers and charged with interfering with police and fire response, along with reckless endangerment.
The PGPD says detectives will consult the Federal Aviation

Administration (FAA) for consideration of additional criminal charges.
In light of the incident, the PGPD is issuing guidance on flying unmanned aircraft in the area, which is located within the National Capital Region restricted airspace. Importantly, the majority of Prince George's County is in the FAA's designated Flight Restricted Zone, where drone flights are completely prohibited.
However, a small portion of the county lies within the Special Flight Rules Area, where drone flights are limited to daylight hours and no higher than 400 feet above ground level, the department explains.
"When drones are seen being flown in the restricted no-fly zone or witnessed being flown against regulations as noted above, our officers are notified and we do respond," the PGPD says. "If and when the operator is identified, they face serious consequences, including arrest, and could be charged federally."