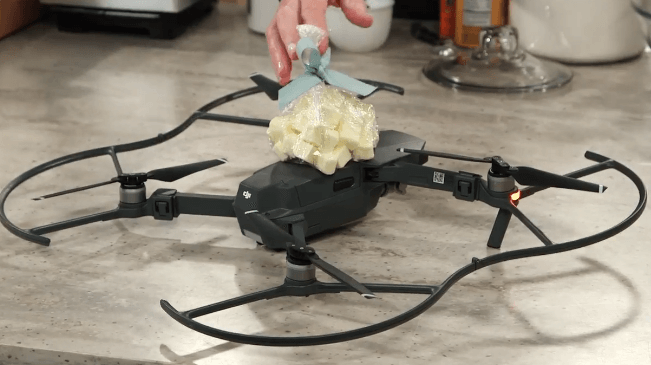 Martha Stewart, who is no stranger to drone technology, recently invited a drone into her kitchen to deliver some butter, neatly packaged with a pretty bow, of course.
"Where the heck is the butter?" Stewart said in a live Facebook video posted last week. The video, sponsored by Land O'Lakes, showed Stewart demonstrating how to make "some of her favorite baked recipes for spring" (using plenty of Land O'Lakes butter).
After the unmanned aerial vehicle (UAV) flew in to bring Stewart some butter for her homemade buttermilk biscuits, she exclaimed, "I love drones."
The video then offered a closeup of the UAV, what Stewart called the "beautiful" Mavic Pro quadcopter from DJI.
"If you haven't tried a drone, it is one of the most magnificent tools you can have – in the kitchen or anywhere else in your home or outside your home," she added.
The multimillionaire business mogul has been sharing her love of UAVs since as early as 2014, when she showcased a DJI-captured, 31-photo spread of her farm in Bedford, N.Y., and said on Twitter that she "love[s] the possibilities and opportunities drones offer."
"Drone delivery is the way of the future, but actually, it's the way of the present here in Martha's kitchen," she quipped in the Facebook video.
The footage can be found here. (The drone part starts about seven minutes in.)