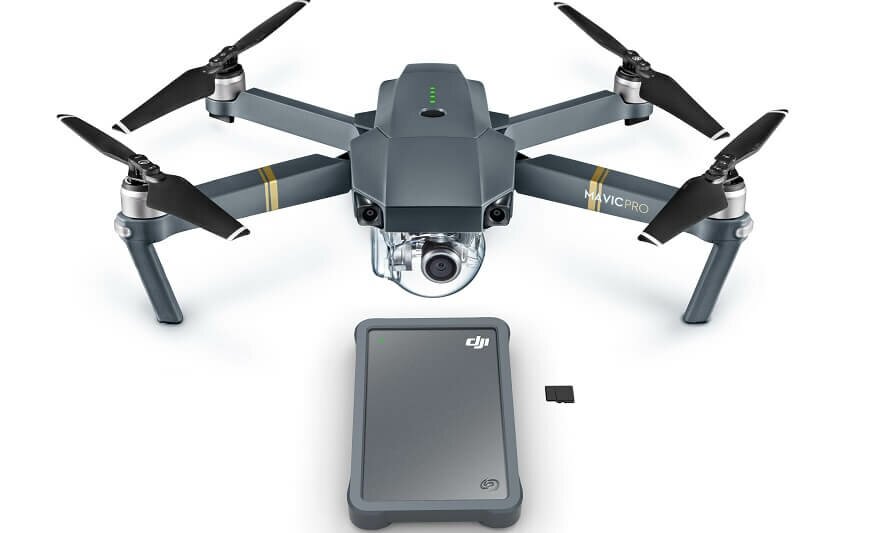 Aiming to make drone-captured data management easier, Seagate and DJI have announced the first data solution from their strategic partnership – the Seagate DJI Fly Drive.
According to Seagate, Fly Drive will allow drone pilots to efficiently back up their photo and video content on location, thanks to the product's large storage capacity, integrated MicroSD card slot, quick transfer speeds and durable build.
With a capacity of up to 2 TB, the Fly Drive can store more than 60 hours of 4K 30fps video footage. On a drone like the DJI Mavic Pro, that's more than 250 flights worth of content, says Seagate.
For managing multiple SD cards, readers and cables in the field, users can drag and drop 4K files from the MicroSD card to the Fly Drive or their computer, thanks to an integrated hub that's UHS-II-rated.
Compatible with both Mac and Windows, Fly Drive's USB 3.1 Type-C interface allows for fast file transfers with the latest-generation Thunderbolt 3 and USB 3.1 computers.
In addition, the drive's protective bumper helps provide shock resistance from unexpected bumps while traveling or packing. Safely tucked inside the bumper is its USB-C cable, ideal for on-the-spot file transfers, Seagate notes.
The solution also features two months of complimentary access to video editing software Adobe Premiere Pro CC. The Seagate DJI Fly Drive will be available this summer for an MSRP of $119.99.
Under the companies' recently announced partnership, DJI and Seagate are aiming to "solve the data demands" of unmanned aerial vehicle users.