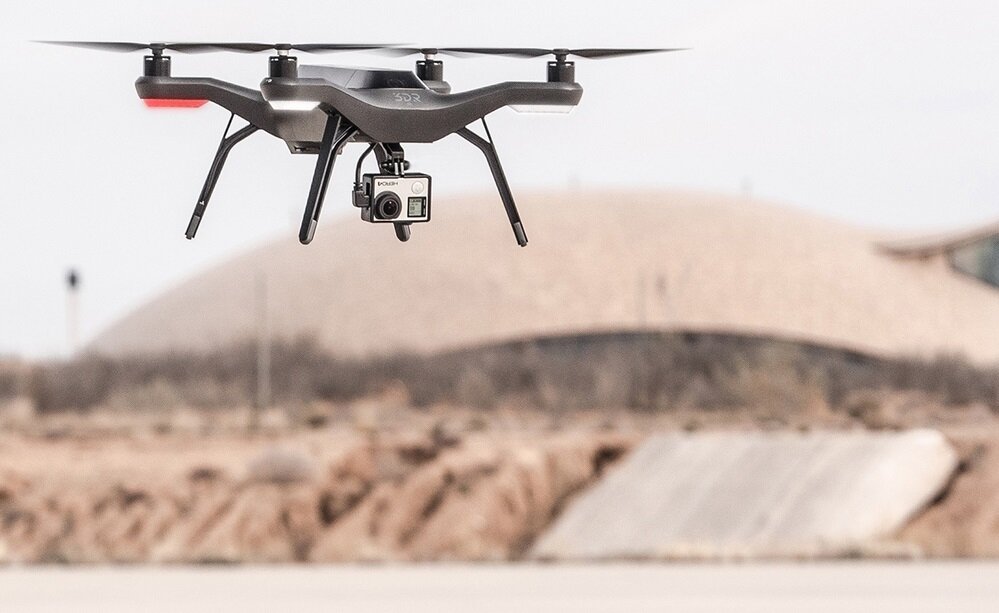 3DR is now open-sourcing the code for its Solo smart drone. Though the company no longer makes the Solo, it wants to share the wealth of the aircraft's ArduPilot software.
CEO Chris Anderson explains in a 3DR blog that when the company launched the Solo in 2015, it aimed to combine the open-source ArduPilot software with a drone "in a polished, easy-to-use consumer product."
Though it "worked very well as a product," that wasn't the case on the business side, when 3DR "couldn't make it cheaply enough to keep up with the rapid price declines of the consumer market."
Considering the Solo drone is no longer the company's "core business" – the company has been focusing on its SiteScan drone data platform, which was just integrated with the DJI Phantom 4 Pro – 3DR is releasing to the public "a tried-and-true ArduPilot platform that can be extended without limit," Anderson explains.
The code, launched in an OpenSolo group on Github, includes solo-builder, meta-3dr, shotmanager, sololink, artoo and, soon, solo-gimbal. These codes include software, firmware, scripts and "build recipes" for components of the Solo drone.
Anderson's full blog can be found here.
We're open sourcing the @3DRobotics Solo code! Great drone developer platform gets better https://t.co/4zTLqyvjjB pic.twitter.com/NeGIjO7fN4

— Chris Anderson (@chr1sa) August 2, 2017