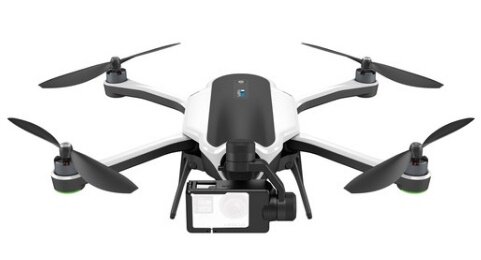 Uh-oh: GoPro is recalling approximately 2,500 Karma drones, which, in a very small number of cases, lost power during flight, the company says.
GoPro's new Karma quadcopter made its official debut in the consumer unmanned aircraft systems world back in September. Consumers who have purchased the new drone since its launch on Oct. 23 can return their units to GoPro or their place of purchase for a full refund. However, says GoPro, replacement units are not being offered.
GoPro plans to resume shipment of Karma as soon as the issue is resolved. The company notes that no property damage or related injuries have been reported.
"Safety is our top priority," states Nicholas Woodman, founder and CEO of GoPro. "A very small number of Karma owners have reported incidents of power failure during operation. We have moved quickly to recall all units of Karma and provide a full refund while we investigate the issue. We are working in close coordination with both the U.S. Consumer Product Safety Commission and Federal Aviation Administration.
"We are very sorry to have inconvenienced our customers, and we are taking every step to make the return and refund process as easy as possible," he says.
The Law Offices of Howard G. Smith has announced in a press release that it is launching an investigation on behalf of GoPro investors. The investigation concerns "the company and its officers' possible violations of federal securities laws."
The release notes that GoPro recently announced disappointing third-quarter 2016 financial results. In addition, shares of GoPro were down as much as 10% during intra-day trading today.
Some Karma crash videos have emerged on the Internet in recent times, including the following, where the user says the drone lost its connection and tumbled down 170 feet:
https://www.youtube.com/watch?v=i4nRalvmBhA&feature=youtu.be