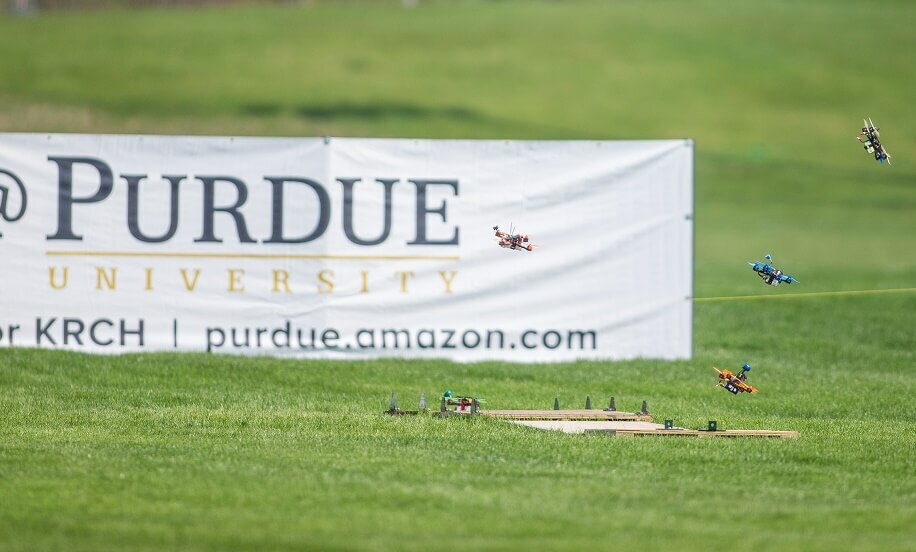 Atlanta's Georgia Institute of Technology has emerged victorious in the first-ever Collegiate Drone Racing National Championship, according to Purdue University.
Organized by the Purdue Drone Club, the event involved participants from 27 competing universities. The pilots used homemade drones to navigate a complicated obstacle course at speeds up to 80-90 mph.
After the 48 pilots completed the race in 19-20 mph winds, Georgia Tech took the top spot and scored more than $15,000 in equipment and prizes.
The University of California, Berkeley finished second; Embry-Riddle Aeronautical Unviersity-Daytona finished third; and the home team, Purdue, finished fourth.
"It was a fantastic event," said Tyler Landers, president of the Purdue Drone Club. "It was a bit windy, but I think everyone had a good time. It was great for Purdue to host the first ever. Congratulations to Georgia Tech; they had a great day today."


Photos courtesy of Purdue University/David Wegiel Jr.