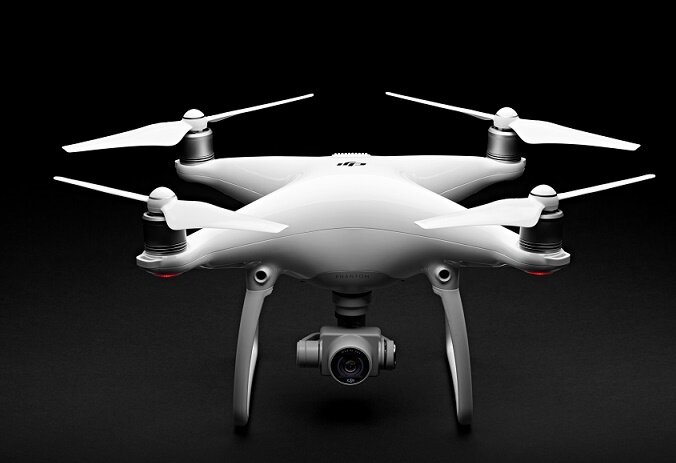 GeoCue Group Inc., a North American supplier of kinematic LiDAR processing tools, has announced a new global navigation satellite system (GNSS) for users of DJI Phantom 4 Pro and Inspire 2 drones, as well as most drones using higher-end cameras.
According to GeoCue, Loki, the company's new direct geopositioning system for small unmanned aircraft systems (sUAS), solves two fundamental problems:
Positioning Accuracy: Loki uses the new AsteRx-m2 multi-frequency, multi-constellation GNSS engine from Septentrio. With 448 hardware channels, finding and locking satellites is not an issue.
Camera Events: GeoCue has invented a patent-pending method of detecting camera events from Phantoms/Inspires and synchronizing those events to GNSS positioning. No modifications to the drone are necessary because the adapter cable is "plug and play."
Loki is a self-contained kit providing hardware and software to equip sUAS with a post-processed kinematic (PPK), multifrequency, multi-constellation, differential, carrier-phase GNSS. Using a local base station (not included), Loki provides centimeter-level positioning with minimal, and in some cases, no ground control points (GCPs), though GCPs are always recommended for quality assurance, notes GeoCue.
GeoCue says it has been working with DroneDeploy to ensure a smooth Loki-DroneDeploy workflow from field to finish.
"The GeoCue Loki system is an exciting product for anyone using drones to make maps with high accuracy," says Mike Winn, CEO and co-founder of DroneDeploy. "The Loki's combination of high-end GNSS positioning and DJI camera synchronization enables survey-grade accuracy with the simplest workflow that we've seen – making the Loki a great fit for the DroneDeploy platform."
GeoCue has also collaborated with Septentrio, a provider of GPS/GNSS equipment.
"GeoCue has been a longtime Septentrio OEM development partner," comments Neil Vancans, vice president of Septentrio Americas. "They have offered our previous generation sUAS board on their high-end AV-900, achieving remarkable results in both accuracy and reliability. By solving the problem of connecting the virtual camera trigger on DJI drones to our AsteRx-m2 GNSS engine, they can achieve professional mapping accuracies with consumer-grade UAVs."
Lewis Graham, president and chief technology officer of GeoCue Group, says, "Loki provides high-accuracy positional data to downstream processing solutions. More significantly, it does this for DJI Phantom 4 Pro and Inspire 2 drones. Combining DJI, Loki and cloud-processing solutions such as DroneDeploy provides a very streamlined and cost-effective solution for high-accuracy site surveys."
The company says Loki is shipping to early-adopter customers in August and will be available for the general market in September. It will release with direct support for DroneDeploy and AirGon's Bring Your Own Drone mapping kit. Loki's introductory price will be $4,995.