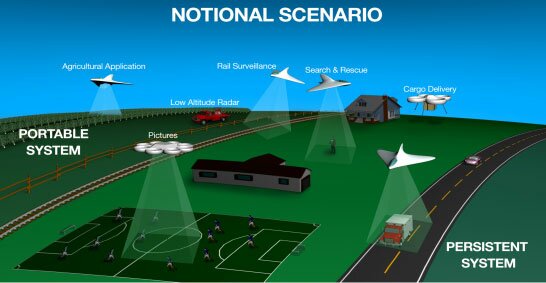 Strat Aero has announced that its U.S.-based affiliate Emerging Technology Ventures Inc. (ETV) has agreed to become a member of NASA's research collaborative for the Unmanned Aerial Systems (UAS) Traffic Management (UTM) program.
The ongoing UTM program engages industry, academia and government in developing an air traffic control system to safely enable UAS operations in low-altitude airspace across the U.S.
During the UTM's development, NASA will collaborate closely with the Federal Aviation Administration. NASA's short-term goal is to safely enable initial low-altitude UAS operations as early as possible while a long-term solution to accommodate increased demand with highest safety, efficiency, and capacity is developed and deployed.
"This represents another key step in our long-term strategy for integrating unmanned systems across the spectrum of commercial operations, including inspection, precision agriculture and environmental management," says Cliff Hudson, CEO of ETV. "As we develop solutions for command and control and mission planning for collaborative unmanned systems, our participation in the NASA-led collaborative will ensure alignment with emerging governmental standards and protocols in USA."
Image courtesy of NASA