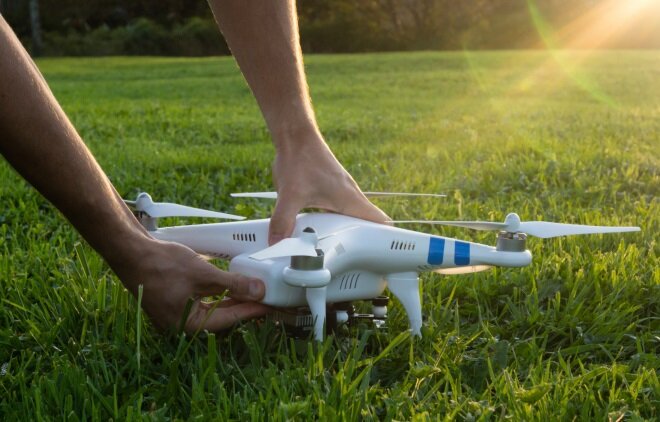 A research team at Embry-Riddle Aeronautical University's Worldwide Campus has created a comprehensive consumer guide to small unmanned aircraft systems (sUAS) for novice users.
Embry-Riddle Worldwide professors collaborated with undergraduate teams from the Worldwide and Daytona Beach campuses to conduct dozens of separate quantitative and qualitative measurements on 12 sUAS platforms. All aircraft tested cost under $3,500, had electric motors with removable batteries, could carry or had built-in HD cameras and weighed under 7.5 pounds with payload.
The Embry-Riddle sUAS Consumer Guide will allow users to evaluate options for purchase – appropriate to their skill and experience levels – and introduce them to key measurements for future comparison when they purchase sUAS.
In addition to product reviews, the guide provides users with a picture of overall and relative performance, quality of construction, ease of operation, cost, accuracy of advertised capability, and user support. The team also prepared a detailed operational test plan document, which was used to identify, evaluate and record critical safety and operational details of the testing. This document is also being shared with the public to serve as a starting point for novice operators to use in their own planning activities.
"Our hope is that novices and experienced operators alike will use this free resource to examine critical features and capabilities inherent to the safe and responsible use of sUAS technology," explains Dr. Brent Terwilliger, Worldwide program chair of the masters of science in unmanned systems degree in the college of aeronautics.
The guide can be downloaded here.