SkyWard, Robotic Skies Providing UAS Maintenance Solutions
in Content > UAV Safety

SkyWard
and
Robotic Skies
have formed a partnership to provide turnkey solutions for unmanned aerial systems (UAS) maintenance and compliance.
Through SkyWard's digital system of record and Robotic Skies' global maintenance network, UAS operators can track and manage their fleet for routine inspections and repair.  
"Airworthiness is the responsibility of the operator," says Jonathan Evans, CEO of SkyWard. "Working with a trusted partner like Robotic Skies gives SkyWard users confidence that their airframes will be returned to mission-ready status and repaired with the same quality standards we expect in manned aviation."
In addition to its digital
system of record
, SkyWard helps customers plan, develop and maintain professional UAS programs for any size of operation.
Robotics Skies' network of air-agency approved repair stations (nearly 60 around the globe)
provides maintenance
to ensure operators can get back to business with a safe and compliant fleet.
"Robotic Skies does not view the emerging drone fleet as an entirely new industry; rather, we look at it as a new market segment within the already existing aviation community," comments Brad Hayden, CEO of Robotic Skies.
"As such, drones will have to follow many of the same rules of the road as manned aircraft to fly within our airspace," he adds. "SkyWard is collapsing those rules into a digital system of record that machines and operators can easily follow."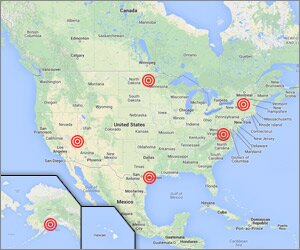 Researchers from the Alfred Wegener Institute recently programmed a multi-rotor unmanned aircraft system (UAS) to fly autonomously through remote expanses of the Arctic Ocean [...]
Read More
Officials with the Virginia Tech Mid-Atlantic Aviation Partnership (MAAP) will discuss innovation and opportunities in unmanned aircraft systems (UAS) at a public meeting on [...]
Read More
Brooklyn, N.Y.-based AEROBO Aerial Robotics says it is conducting New York City's first legal commercial drone flight today at 5:00 p.m. EST. Taking place [...]
Read More