'Drones for Good' Competition Attracts 800 Entries from 57 Countries
in Content > Industry Events


A global competition launched by the United Arab Emirates, offering $1 million for the best innovative civilian application of drone technology, has received more than 800 entries from 57 countries.
The "
Drones for Good
" competition, unveiled at the Government Summit and hosted by the UAE in February 2014, provides a new perspective to the use of drones.
Spain leads the submissions with 62 entries, followed by the U.S., (47), India (34), Saudi Arabia (18), Colombia and Poland (15), and the U.K. (11).
Nineteen semi-finalists have been selected; the winner will be chosen at the final competition in Dubai on Feb. 6-7.
Proposals from the semi-finalists include use of drones to detect drowning people and tow to them safety (Poland); replant deforested areas (U.K.); provide better landmine detection (Spain); offer aerial support to Coast Guard rescues (New Zealand); map and track disaster zones to aid response (Saudi Arabia); and allow access to confined spaces and safely fly close to humans/rescue missions (Switzerland).
Entries also include projects to plant seeds and collect plant samples (Sudan); eliminate fog in an environmentally friendly way (UAE); town planning, especially in slums, through mapping, surveying and physical planning (Kenya); quicker transfer of transplant organs from donor centers (Spain); better surveillance of parklands to combat poachers, control wildlife and reduce fire risks (Spain); and transportation of food, medicine, water, solar power, lighting and temporary shelters to stranded communities (Australia).
In addition to the $1 million prize for the winner, the semi-finalists will demonstrate their drones to venture capitalists and other potential investors, helping to bring their ideas to the commercial market.
His Excellency Mohammed Abdullah Al Gergawi, Minister of Cabinet Affairs, praised the global response, which aligns with the UAE government's efforts to improve government services.
"The competition reflects our commitment to harness creativity and innovation to serve the public good," he says. "Each proposal could change the world and hopefully inspire people to think about how we can use technology in new ways."
Drones For Good Award live demonstration area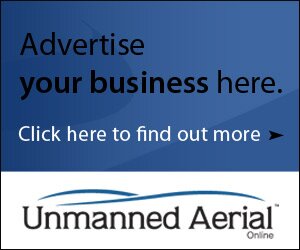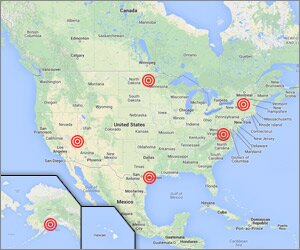 An unmanned aerial system (UAS) is responsible for helping put out a fire at a peanut plant in Cordele, Ga. CNHI News reports that [...]
Read More
A team from Carnegie Mellon University's Robotics Institute and Sensible Machines has developed a small unmanned aerial system designed for assisting fire-fighting inside navy [...]
Read More
As part of the show's "Game of Drones" series, ABC's Good Morning America (GMA) brought in an unmanned aerial vehicle (UAV) to deliver a [...]
Read More