NYC Retailer Debuts New Aries Blackbird X10 Quadcopter
in Content > UAVs

Adorama, a New York City-based photography, video, imaging and electronics retailer, has announced the availability of the
Aries Blackbird X10
quadcopter.
With an on-board camera, the remotely controlled unmanned aerial vehicle (UAV) is capable of shooting up to 1080P/30 fps full HD video, as well as 16-megapixel still images in ultra-high resolution.
With a flight time of up to 25 minutes per charge, the copter features integrated flight and camera control, six-axis gyro stability, GPS accuracy, advanced intelligent flight control systems, a weather-protected build, and a wide and stable landing base. The aircraft also features an emergency safe return and auto-land function.
Suited for advanced hobbyists or professional photographers and cinematographers, Adorama says, the quadcopter can be remotely controlled with two joystick controls through the transmitter.
With complete 2.4 GHz Wi-Fi integration connecting to an Android or iOS mobile platform, users can control the camera through the Aries app in real time. The app remote display allows operators to start and stop video recordings, take a still shot, or make changes to settings and vary the angle of the lens. Mobile devices can be mounted to the main controller using the mobile device mount, which ships with the Blackbird X10.
The UAV is available now for $799 in the Adorama store or online.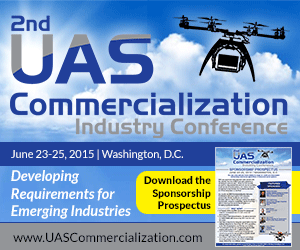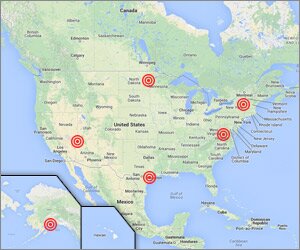 Not long after its initial beta release, AirMap - a free source for knowing precisely where and where not to fly your unmanned aircraft [...]
Read More
The Association for Unmanned Vehicle Systems International (AUVSI), at its Unmanned Systems annual trade show in Atlanta, announced a rebranding and evolution of the [...]
Read More
Inspecting wind turbines is often a potentially dangerous task. However, thanks to the increasingly widespread prevalence of unmanned technology, it does not always have [...]
Read More