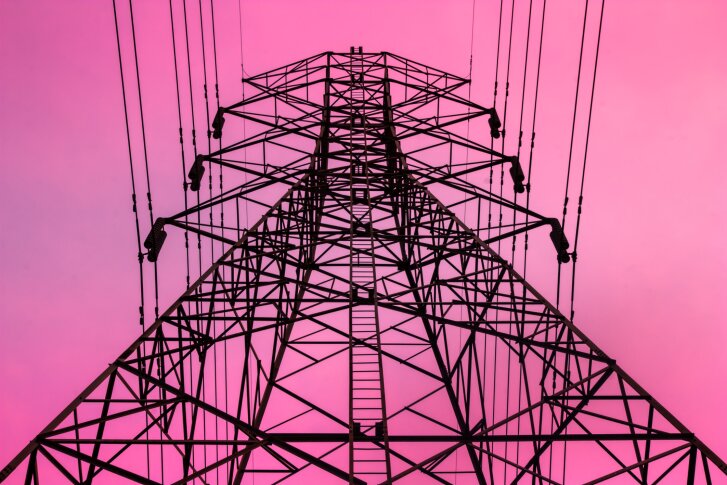 Transmission and distribution (T&D) operators and utilities across the globe are continuously looking toward drones and robotics technologies for transmission and distribution (DRTD). In fact, according to a Navigant Research report, cumulative global UAV and robotics revenue for technologies, integration/analytics and inspection services is expected to reach $16.2 billion by 2024.
Navigant also predicts that the annual revenue opportunity will grow from $131.7 million in 2015 to $4.1 billion in 2024.
The report analyzes the global market for DRTD solutions, with a focus on five categories: multi-rotor UAVs, fixed-wing UAVs, ground and line robotics, integration and analytics solutions, and inspection services.
According to Navigant Research, T&D utilities have traditionally performed line inspections and maintenance, storm damage assessments, and vegetation management using line crews, helicopters and third-party inspection services companies.
Working on T&D systems is cost-intensive, difficult and highly dangerous, but DRTD solutions represent an alternative – with the potential to offer many benefits to grid operators, including reducing costs, improving safety, and increasing reliability and response times, the report says.
Innovative T&D system operators across the world are conducting research and development, demonstrations, and trials. However, Navigant Research expects Europe and Asia Pacific to present the largest regional revenue opportunities – representing 44% and 28% of the current global market, respectively.
Significant compound annual growth rates are expected for these technologies across all regional markets. As new generations of UAVs, robotics and analytics are introduced, as with most other digital technologies, the cost of UAV and robotics data analytics and integration can be expected to drop, while adoption and replacement rates may accelerate, the report states.
Notably, new UAV and robotics technologies may be introduced, updated and replaced on an almost annual basis. Advanced analytics applications will likely be packaged into productized software and integrated with major utility systems, rather than being deployed on a custom basis.
Today, the DRTD market is still at an early stage, with new developments and product releases occurring almost daily. The value proposition for T&D utilities to perform at least a portion of their inspection, maintenance and damage assessment work with DRTD solutions is strong.
In fact, Navigant Research expects the DRTD market in every region of the world to take off in the coming years. With over 50 companies now in the market, consolidation and large-scale growth are expected as the technologies mature and are accepted by early-adopter utilities.
A number of key market conditions will drive the growth in UAV- and robotics-based T&D inspections and maintenance procedures:
The necessity of stable and reliable T&D systems has become highly visible and political in recent years, as such systems underpin economic development and growth.
As the T&D system ages and weathers, more frequent and effective inspection, as well as rapid repairs of the grid, will be required.
Most, if not all, T&D utilities are looking to drive unnecessary costs out of their operations and maintenance (O&M) activities. T&D O&M is an ideal place to focus, with manual and very high-cost, helicopter-based solutions currently in place.
Today, T&D O&M work is dangerous. T&D utilities are looking to improve worker safety in any way.
This post was adapted from an executive summary of Navigant Research's "Drones and Robotics for Utility Transmission and Distribution" report. For more, click here.