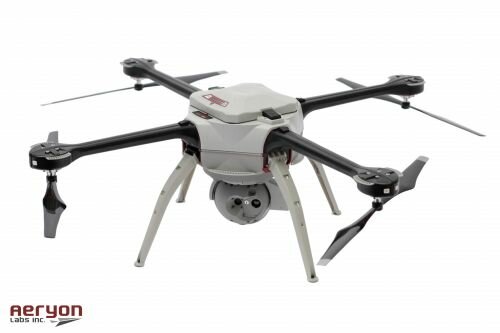 DroneDeploy, a San Francisco-based provider of a cloud-based drone software platform, has added two new senior executives to its team, as well as inked its first drone reseller agreement.
Scott Lumish – who previously held business development and OEM sales responsibilities at Intacct, NetSuite and Cobalt Networks – will serve as vice president of business development, and Eric Hauser, former vice president of engineering for Salesforce.com's IoT Cloud, will serve as DroneDeploy's new vice president of engineering.
DroneDeploy says the new strategic hires will help open up new research and development and partnership channels and continue the company's mission of bringing a drone to every job site.
For the new reseller agreement, Aeryon Labs Inc., a Waterloo, Ontario-based manufacturer of small unmanned aerial systems (sUAS), is partnering with DroneDeploy to deliver integrated UAS solutions to end-users and service providers in the commercial/industrial drone market.
Aeryon says it is the first sUAS manufacturer to resell subscriptions to DroneDeploy's platform. The new bundled hardware-software solution will enable sUAS operators to capture imagery using the Aeryon SkyRanger sUAS and process it into interactive maps and 3D models on the DroneDeploy platform.
Now, industrial users will be able to easily share maps across multiple users, devices and locations, as well as leverage the analysis tools available within the recently introduced DroneDeploy App Market.
The companies say this initial joint offering is just the beginning: Aeryon also plans to integrate DroneDeploy services with the AeryonLive platform for easier media management, processing and aircraft fleet management.
"This partnership enables us to provide the ideal end-to-end solution for enterprise UAS operations – without compromising aircraft performance, application security, compliance or record-keeping," comments Dave Kroetsch, president and CEO of Aeryon Labs.
Mike Winn, CEO of DroneDeploy, adds, "We are excited to partner with Aeryon in developing and delivering an enterprise-grade combination of drone hardware and software to market."