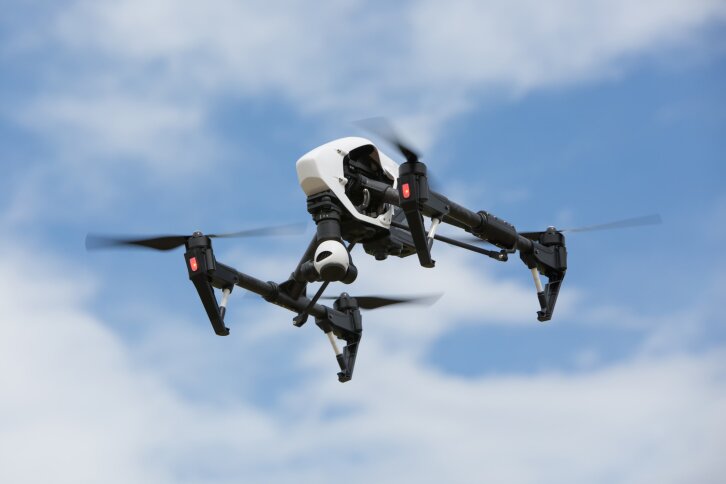 Based on a survey of media reports collected from around the world, a new report from DJI says drones have rescued at least 59 people from life-threatening conditions in 18 separate incidents.
The drone manufacturer says more than one-third of the people rescued were saved by drones operated by civilian bystanders and volunteers offering their services to help professional rescue personnel. According to DJI, this statistic indicates that the widespread adoption of personal drones offers a concrete benefit to public safety.
DJI notes that it selected the cases "conservatively": "only those in which media accounts clearly demonstrated that people in imminent peril were directly located, assisted and/or rescued with drones," as opposed to, for example, when drones "indirectly helped save lives by taking part in successful searches for missing people."
The report, "Lives Saved: A Survey of Drones in Action," conducted by DJI's policy and legal affairs department, includes rescues made on land, on water and in flooded areas, when, for example, drones found missing people, brought them water and supplies, or brought them life jackets or rescue ropes.
The first incident listed in DJI's report is when the Royal Canadian Mounted Police in Saskatchewan used a Draganflyer X4-ES drone, equipped with an infrared camera, to find a man in a snowy field after a car accident. This took place on May 9, 2013, and the aircraft now resides in the Smithsonian's National Air and Space Museum in Washington, D.C.
On Nov. 8, 2015, in China, DJI says a drone brought supplies to trapped workers and, in turn, saved the lives of 14 people. In addition, the report says 10 people in Turkey were saved last month when a drone helped find a missing film crew in snowy terrain.
Between May 2016 and February of this year, 38 lives were saved over 42 weeks; that means drones saved almost one life per week, on average, according to the company's statistics.
Notably, DJI believes the report "almost surely undercounts" the number of lifesaving activities that have actually been undertaken with the technology, however. The company cites "underreporting of the tools used in emergency operations, as well as challenges in searching news reports across multiple languages."
"The clear conclusion is that drones are regularly saving lives around the world," the report says. "This is occurring even though professional rescue crews are just beginning to adopt UAS technology and, in many cases, are relying on bystanders or volunteers to provide lifesaving assistance."
The full report, with links to media coverage of each incident, is available here.