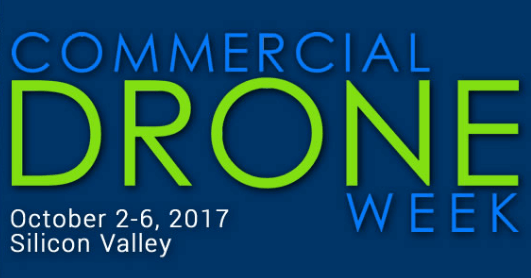 JD Events, the producer of Drone World Expo, has announced the launch of Commercial Drone Week, which will include meetings, conferences, networking, tours, demos and receptions in the first week of October to coincide with the third annul Drone World Expo in San Jose, Calif.
So far, Commercial Drone Week has the following events planned:
American Institute of Aeronautics and Astronautics' Innovative Drone Exploration and Application Competition Winners' Presentation;
Commercial Drone Alliance Innovators of the Year Awards;
Embry-Riddle Aeronautical University – Worldwide Workshop – sUAS for Inspections;
Professional Drone Demo Day, presented by InspecTools and sponsored by Drone World Expo;
MAPPS Fall Geospatial Conference;
Sensors and Analytics for Precision Agriculture Workshop, presented by MicaSense;
Society of Motion Pictures and Television Engineers' San Francisco Member Seminar;
Global UTM Association Board Meeting; and
Women of Commercial Drones Roundtables and Networking Reception.
"We are working with key partners, exhibitors and media to develop strategically timed events throughout the week surrounding our flagship event to ensure that attendees get the most out of their time in Silicon Valley," says Joelle M. Coretti, vice president and event director of Drone World Expo.
"The Commercial Drone Alliance always likes to hold events around DWE since so many stakeholders will already be in town for the event," notes Gretchen West, senior advisor at Hogan Lovells and co-executive director of the Commercial Drone Alliance. "It's a great and convenient way to meet face to face with our members and connect with so many new end-users, as well. We're looking forward to seeing everyone during Commercial Drone Week."