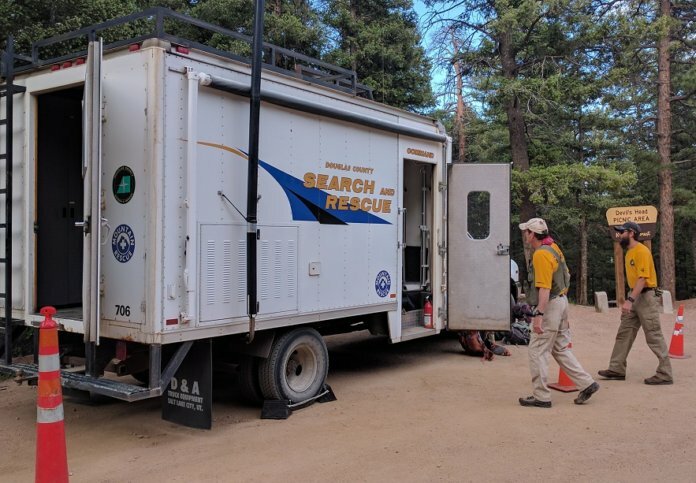 Colorado's Douglas County Search and Rescue (DCSAR), a nonprofit rescue group operating under the authority of the Douglas County Sheriff, is crediting a drone with spotting two lost hikers and their dog.
According to a press release from DCSAR, the team was dispatched last Thursday to the Devil's Head area of Pike National Forest. After hiking the trail for several hours, two men and their dog had found themselves lost after accidentally leaving the trail. With nightfall approaching, limited water and cell phones with limited remaining power, the two men decided to call 911.
At approximately 4:15 p.m., 23 volunteer rescuers from DCSAR responded to the incident. Assignments included command staff, foot searchers, ATVs, a K9 team, and a recently established unmanned aerial vehicle (UAV) team.
Around 6:20 p.m., the UAV team made visual contact with the lost men and yellow Labrador Retriever. A search team that was deployed on foot made audible contact with the lost hikers, and with the information received from the UAV team, they quickly made contact with the hikers. DCSAR says all three were uninjured.

Photos courtesy of Douglas County Search and Rescue