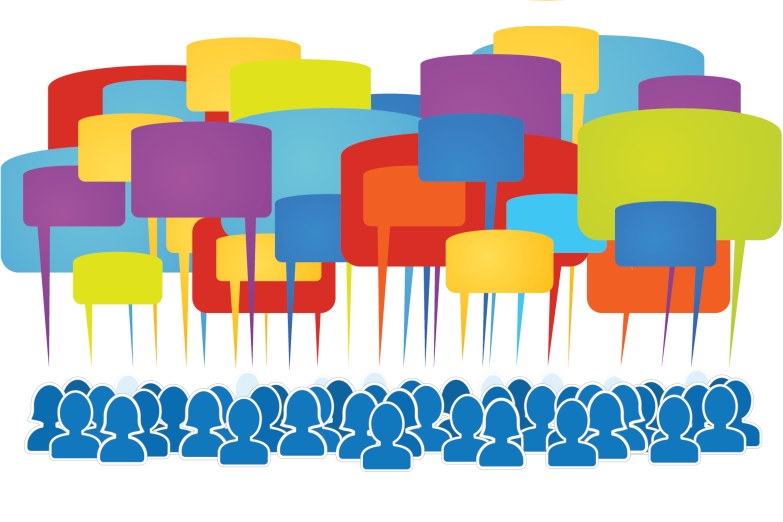 On Monday, the U.S. Department of Transportation and Federal Aviation Administration  (FAA) announced their intention to require unmanned aircraft system (UAS) owners to register their aircraft. Although the specifics have yet to be determined – a task force is charged with coming up with recommendations for the process by Nov. 20 – many manned and unmanned aircraft stakeholders have voiced opinions on the news.
On the drone manufacturer side, DJI, which was invited to participate in the task force, says it is pleased to offer its expertise to the FAA as it keeps in mind many technical and legal considerations.
Brendan Schulman, vice president of policy and legal affairs, as well as DJI's designee for the task force, references the agencies' decision to allow the public to provide input during a 15-day period.
"While I am concerned about the short schedule and limited opportunity for public comment, we support regulatory approaches that strike an appropriate balance between risk, benefit and the burden of compliance," he says.
Ernest Earon, chief technology officer and co-founder of PrecisionHawk, notes, "The creation of this task force further demonstrates the willingness of the FAA to move forward with industry leaders to promote rapid and safe integration." Earlier this year, the company was also named to the FAA Pathfinder Program to test and develop technology solutions for beyond-line-of-sight UAS operations.
"As a UAS technology company and operator, we know how important coordinated identification is to the environments in which we work," adds Thomas Haun, vice president of strategy at PrecisionHawk.
According to Brandon Torres Declet, CEO of Drone as a Service company Measure, which was recently OK'd by the FAA to commercially fly more than 300 types of drones, the company "welcomes the FAA's efforts to increase accountability and discourage bad behavior among drone users."
"The technology is clearly here and can be used to society's advantage; what the industry needs are reasonable regulations to ensure safe operations while respecting people's privacy. The FAA's rules should be welcomed by all drones operators who care about keeping the American public safe," he explains.
Skyward, which provides an information management solution for commercial drone operators, says the registration announcement "is a major milestone and an undeniable sign of a rapidly maturing industry," according to CEO Jonathan Evans, who adds that the company "welcomes the development of a drone registration requirement."
We need a record system, he explains, "that identifies who is flying, what they are flying and where they are flying" – all components that comprise Skyward's software.
"As an industry, we have an opportunity to build a new system for today's technology, not simply apply existing processes," Evans states.
Organizations such as the Academy of Model Aeronautics (AMA), Consumer Electronics Association (CEA) and Association for Unmanned Vehicle Systems International (AUVSI) have all voiced both support and concern for the new initiative.
Dave Mathewson, executive director of AMA, which has joined the task force, emphasizes the importance of safety campaigns and also says, "Registration of UAS that meet an appropriate threshold of weight, capability and other safety-related characteristics makes sense, but it should not become a prohibitive burden for recreational users who fly for fun and educational purposes and who have operated harmoniously within our communities for decades."
He explains that AMA has demonstrated that a "voluntary, community-based approach is the best and most effective way to manage recreational flyers." The organization has long instructed members to place their information on their model aircraft in order to ensure accountability, Mathewson says.
Gary Shapiro, CEA's president and CEO, says that "any federally mandated product registration system should be imposed narrowly to accomplish true safety goals" and "must be balanced against factors including convenience, data integrity and privacy."
"Any proposal must sensibly and reliably differentiate products, ranging from toys to equipment intended for commercial use. The task force's focus on mandatory registration should expand to determine if there are better ways to meet the objectives of regulators and law enforcement," he continues.
Like Mathewson, Shapiro also focuses on the importance of ensuring that safety campaigns such as Know Before You Fly are "received and understood by both current and future users of drones."
AUVSI President and CEO Brian Wynne, who is also a task force member, notes how imperative it is for the FAA to release its final rules for small UAS but says the task force's effort "to develop an efficient process for UAS registration should lead to increased accountability across the entire aviation community."
"Under the FAA's proposed small UAS rules released earlier this year, commercial operators would be required to register their platforms. Extending this requirement to other UAS users will help promote responsibility and safety."
Rep. Frank LoBiondo, R-N.J., chairman of the House's aviation subcommittee, says he is "pleased to see DOT taking the concerns and suggestions of the House aviation subcommittee seriously."
Although he says drones represent "the next frontier in aviation," safety is the main priority. "The registration process will play an important role in protecting our airspace and allowing the industry to grow," the congressman says.
Representatives from the manned aircraft industry have also voiced support for the agencies' initiative.
"Our members generally operate their manned helicopters in the same low-altitude airspace that most unmanned aircraft fly in," notes Matt Zuccaro, president and CEO of the Helicopter Association International (HAI). "Safety has always been HAI's top priority, and it has never been more important than now as the FAA works to incorporate a completely new kind of aircraft into the mix."
Capt. Tim Canoll, president of the Air Line Pilots Association, Int'l, says the association "fully supports" the creation of the task force.
"As the operators responsible for flying passengers and cargo, pilots are hyper-focused on ensuring the safety of our aviation system, including the safe integration of unmanned aircraft systems into the national airspace. We look forward to engaging in discussions with this task force in developing the procedures necessary to ensure we maintain the highest levels of safety of our aviation system."
Los Angeles World Airports believes UAS registration would "increase accountability and contribute to ensuring operators know the rules and fly their unmanned aircraft in a responsible manner," as well as "enhance multi-agency law-enforcement efforts to track down violators."
The American Association of Airport Executives has expressed similar sentiment and says the creation of the task force is a good step toward the safe integration of drones into airspace – " a high priority for airports." It adds that it looks forward to contributing to the development of "workable, common-sense approaches that protect both public safety and the viability of an important and growing industry."
Following the completion of the task force's recommendations on Nov. 20, the FAA and DOT plan to finalize the registration rules by mid-December. More information on submitting comments can be found here.