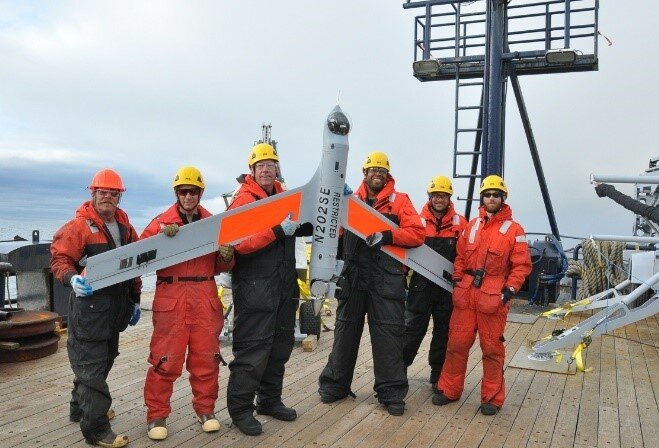 Insitu, a wholly owned subsidiary of The Boeing Co., has donated its ScanEagle N202SE unmanned aircraft system (UAS) to the Smithsonian's National Air and Space Museum in Washington, D.C.
According to the company, the ScanEagle N202SE was the first commercial UAS flight approved by the Federal Aviation Administration (FAA) to take place beyond the visual line of sight (BVLOS) of the operator in the contiguous 48 states.
Last year's historic flight was part of a weeklong supplemental track inspection operation for Burlington Northern Santa Fe Railway and took place between Belin and Clovis, N.M. The operations were in support of the FAA's Pathfinder initiative.
Visitors to the museum will now have the opportunity to view the aircraft in person and learn more about the part it has played in aviation history, explains Insitu. The ScanEagle N202SE will reside in the Boeing Aviation Hangar at the museum's Steven F. Udvar-Hazy Center.
In addition, on Sept. 12, 2013, the drone launched from converted fishing vessel Westward Wind and completed a 36-minute flight over the Chukchi Sea off the northern Alaskan coast to gather data pertaining to ice floe forecasting. The flight was conducted in collaboration with ConocoPhillips, Olgoonik Fairweather LLC and Aldrich Offshore Services LLC.
"At a time when the unmanned aviation industry is advancing faster than ever, we take great pride in the pioneering work Insitu has done to help shape this path," says Ryan M. Hartman, Insitu's president and CEO. "We are honored to be represented in the place that embodies the spirit of aviation that we strive for each day."
Earlier this year, Flirtey's delivery drone also joined the Smithsonian, and in 2014, Draganfly's Draganflyer X4-ES was brought to the museum.