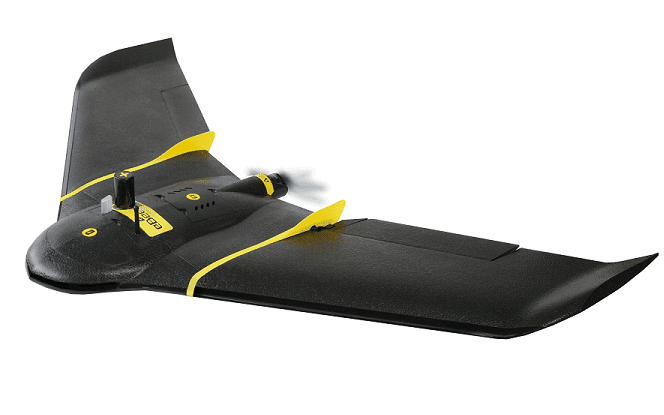 Airware, a provider of end-to-end solutions that turn aerial data into actionable business intelligence, has signed a global distribution agreement with senseFly, a producer of fixed-wing mapping drones.
Under the new partnership, Airware will bring the survey-grade eBee Plus drone to its enterprise offering, which includes cloud-based data processing, analytics and reporting, as well as training, support and services for enterprises to deploy drones at scale.
"By combining senseFly's globally proven, large-coverage eBee Plus platform with Airware's unique, cloud-based business intelligence, we are creating a truly enterprise-ready solution – a solution that enables customers to safely collect and act upon the geospatial data they need: for example, when planning operations, calculating extraction volumes and monitoring a site's evolution over time," says Jean-Christophe Zufferey, CEO of senseFly.
senseFly's lightweight, durable eBee Plus mapping drone features built-in RTK/PPK functionality for survey-grade precision. The unmanned aircraft can document 540 acres in a single 59-minute flight (at 400 feet above ground level).
Airware will distribute senseFly's eBee Plus across the globe. Earlier this year, Caterpillar Venture Capital Inc., an arm of construction giant Caterpillar Inc., made a strategic investment in Airware. Now, the Airware-senseFly solution will be available within the global Cat dealers network as elements of the Cat Connect offering, which focuses on improving site and operation efficiency through a suite of industry-specific products and services.
"To take full advantage of aerial data, surveyors demand that their tools provide survey-grade accuracy, efficiency and flexibility. The eBee Plus more than meets these requirements," notes Jonathan Downey, the founder and CEO of Airware.